Recently inaugurated pier of Sabana de la Mar attracts dozens of tourists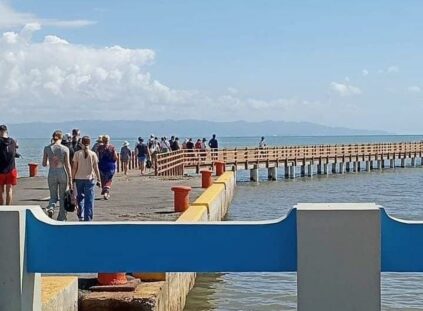 According to Diario Libre, tourists from Spain, Argentina, Chile, the United States, and various parts of the Dominican Republic are visiting Sabana de la Mar following the inauguration of the boulevard and pier. Luis López, a councilor of the municipality, considers this an opportunity for municipal authorities to unite and prepare youth for crafts, customer service, and ecotourism.
López has initiated a project called "My colored canoes," which involves painting over 600 cayucos (boats) in the bay of Sabana de la Mar and organizing fishermen with talks on ecotourism and crafts. The aim is to create small businesses on the beach and take advantage of the arrival of tourists. López requires the support of the municipal council and Public Works to clean the beach and to beautify the environment without contamination.
The project intends to boost the local economy by allowing fishermen to make small excursions in the mangroves and create small craft shops to sell items such as piña coladas.