Fourteen of the 20 defendants in Operation Squid admitted guilt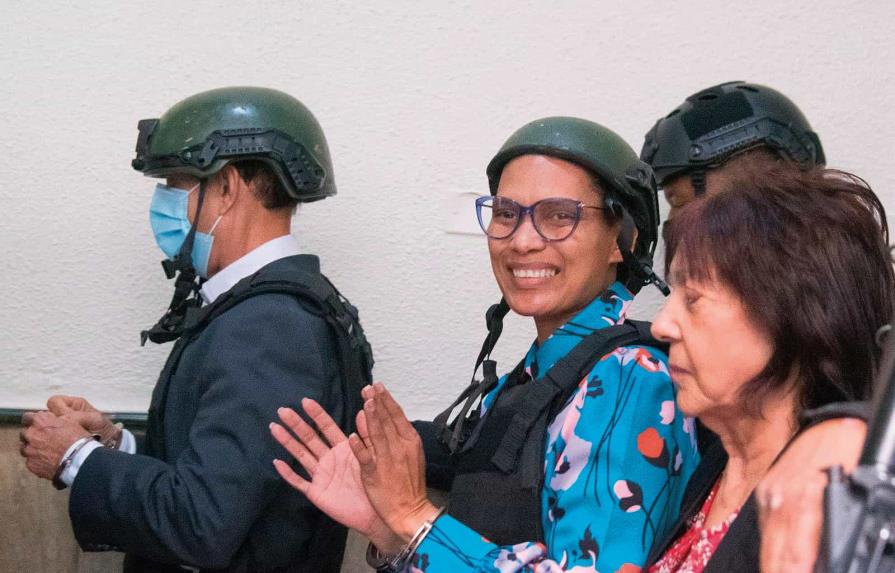 Kenya Romero, the judge of the Judicial Office of Permanent Attention Services in the National District, has reserved the ruling on the coercion measures against the 20 Operation Squid corruption suspects for 10:00 am Tuesday. The decision came after the accused, their representatives, and the Public Ministry presented their arguments since the group's arrest on March 18. The Public Ministry has finished reading the 2,120-page accusation file and is requesting house arrest, economic guarantees, and travel restrictions against 14 defendants who admitted to the charges. The corruption prosecution body has requested 18 months of pretrial detention for six defendants, and a declaration of the complex case for the alleged embezzlement of over 19 billion pesos against the Dominican State.
The Public Ministry requested less burdensome measures for 14 defendants who negotiated with them. These are Ángel Lockward, Alejandro Constanzo, Roberto Santiago Moquete, Marcial Reyes, Ana Linda Fernández, Emir Fernández de Paola, Oscar Chalas Guerrero, Rafael Parmenio Rodríguez, Agustín Mejía Ávila, Víctor Matías Encarnación, Luis Omar Fernández Figueroa, Yajaira Brito Encarnación, Ramón David Hernández, and Claudio Silver Peña. However, the prosecution body has requested 18 months of preventive detention against the remaining defendants who did not negotiate, including former ministers and government officials.
The Public Ministry's preliminary accusation against the suspects includes the association of criminals, embezzlement, a coalition of officials, falsification of public and private documents, bribery, illicit campaign financing, and money laundering, among others. Prosecutor Rosa Alba García believes that the evidence is compelling and that the judge will accept the prosecution's request for coercion measures, particularly for the six defendants who did not negotiate a less severe outcome. The judge withdrew to deliberate until 10:00 am on Tuesday.