Pretrial detention against Donald Guerrero and José Ramón Peralta; house arrest for Gonzalo Castillo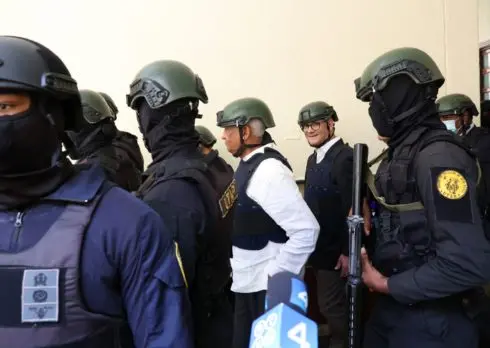 Former ministers Jose Ramon Peralta and Donald Guerrero have been ordered by Judge Kenya Romero of the Permanent Attention of the National District to serve 18 months of preventive detention for their alleged involvement in the Calamar corruption case. Meanwhile, Gonzalo Castillo has been put under house arrest, with an economic guarantee and travel restrictions. Similar measures have been taken against lawyer Angel Lockward and former officials Daniel Omar Caamano, Aldo Antonio Gerbassi, and Luis Miguel Piccirilo.
Gonzalo Castillo is required to pay an economic guarantee of 20 million through an insurance company. Jose Ramon Peralta and Donald Guerrero will be held in the Najayo Hombres prison.
The judge deemed the case complex and denied all defense motions.