Army and Intelligence agents seize 310 sacks of Guaconejo tree pieces and shipment of precious wood; detain two.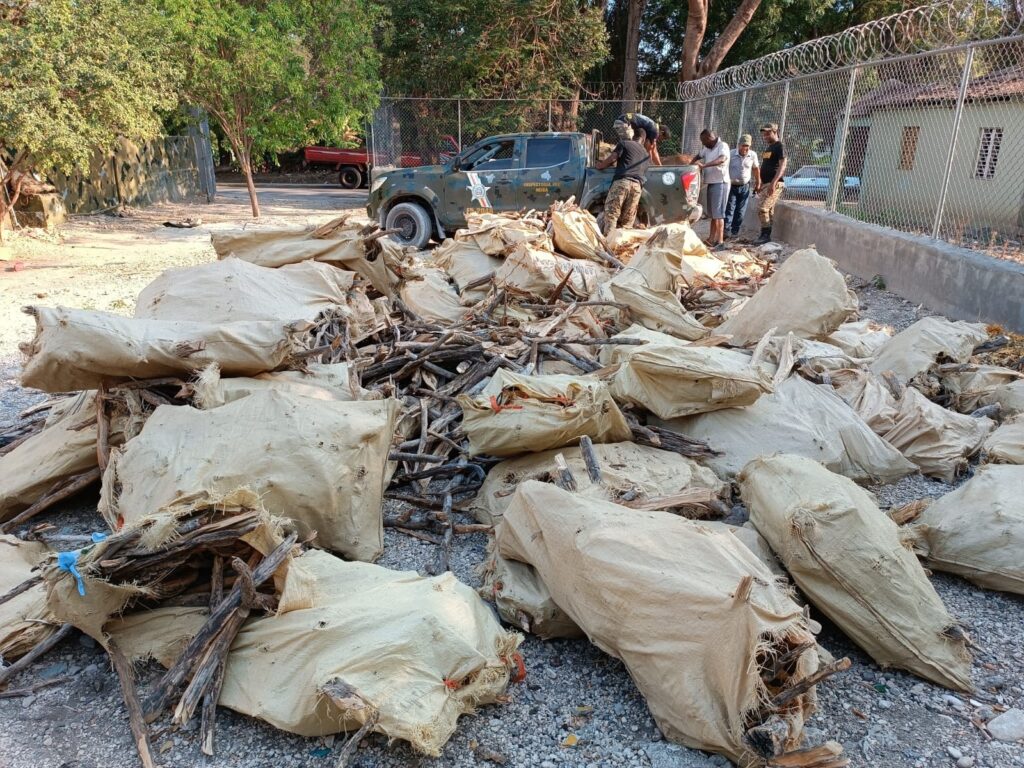 In the municipality of Duvergè and the community of La Descubierta, Independencia province, the Fifth Infantry Brigade of the Dominican Republic Army (ERD) and S2 Intelligence Service agents seized 310 sacks of the Guaconejo tree pieces, a shipment of precious wood, and detained two men, one of whom was Haitian. The military institution reports that the precious wood was confiscated when it was being illegally transported at night in a black Toyota truck, driven by Mr. González Peña.
The military report did not provide more details on the seizures or González Peña's detention. Meanwhile, the Haitian national, Nelson Toussaint, was arrested while carrying two sacks of charcoal on a Loncin GG-150 motorcycle without any document to confirm its legality. He was apprehended as he was leaving some bushes located in front of Saladilla Beach, on the road that leads from the municipality of Barahona to the coastal area.
The foreigner, who carried a temporary work permit (card) with the number DO05006459, will be sent to the Provincial Directorate of the Environment in Barahona for the corresponding purposes.