Danilo's government is on the bench of justice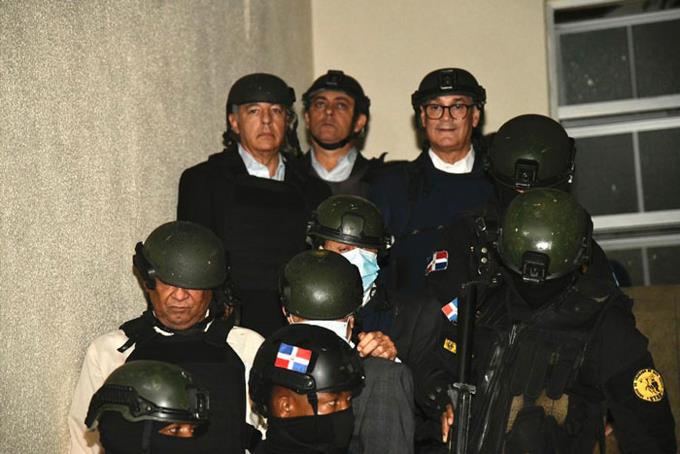 During the governments of former President Danilo Medina, several high-level officials have been implicated in serious charges of administrative corruption and ended up in court. The former Minister of Finance, Donald Guerrero, and the former Administrative Minister of the Presidency, José Ramón Peralta, were both imposed with 18 months of preventive detention in connection to the case of Operation Squid. The measure of coercion will be reviewed on July 4. The case has been classified as complex by Judge Kenya Romero of the Permanent Attention Court of the National District, who ordered that Judge Patricia Padilla of the Second Investigating Court handle the review and control of the investigations.
The deputy attorney, Yeni Berenice Reynoso, stated that the judge's decision validates the Public Ministry's assertion that the investigation against the accused is serious and forceful. The judge rejected all the defense bar's incidents and petitions, such as motions for annulment, exclusion, and non-assessment of witnesses.
Meanwhile, several other accused individuals were also given different measures of coercion. Gonzalo Castillo, the former presidential candidate of the Dominican Liberation Party, was ordered to house arrest and required to pay an economic guarantee of 20 million pesos under the modality of contract and exit impediment. The former General Comptroller of the Republic, Daniel Omar Caamaño, will be prevented from leaving the country and must pay an economic guarantee of four million pesos under the contracting modality. The former director of the State Sugar Council, Luis Miguel Piccirilo, was placed under house arrest and prevented from leaving the country. Other accused individuals were required to pay economic guarantees, placed under house arrest, given periodic presentations, or prohibited from leaving the country.