Reforesting Areas Affected by Fires is a Priority, Says Abinader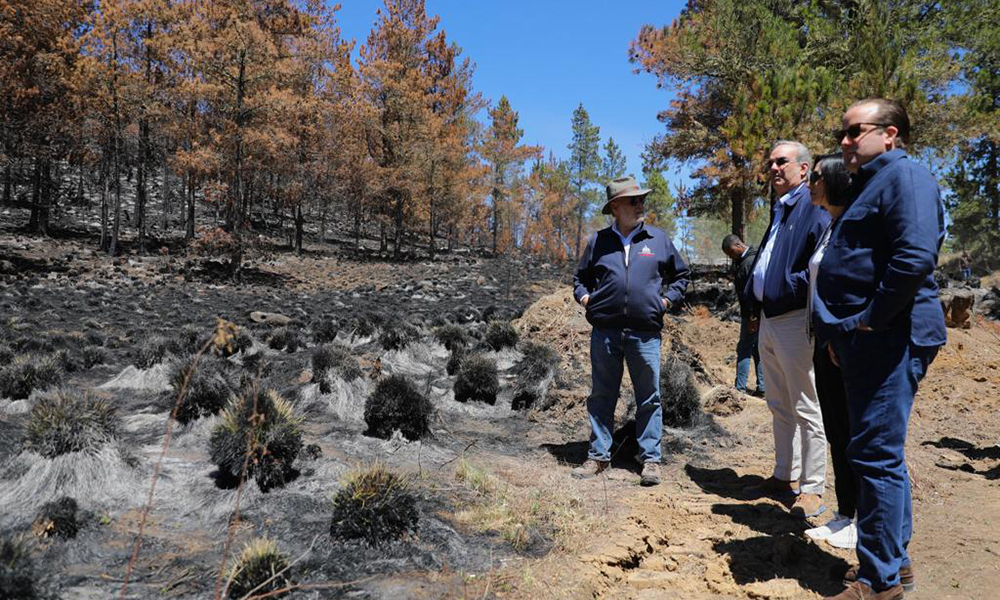 President Luis Abinader has announced that his government will reforest all areas affected by recent forest fires and will plant two trees for every one lost. He also stated that the number of rangers would be doubled and warned that anyone causing fires in the forests would face legal action.
In addition, the president delivered checks for RD$370 million in compensation to 110 farmers in Valle Nuevo, accompanied by the Minister of the Environment and Natural Resources and the first lady. The president emphasized the threat that forest fires pose to the country's forests and water resources and outlined a national sustainability project that includes administrative measures, scientific research, and critical management to protect water resources over time.
President Abinader visited one of the affected areas in Valle Nuevo, accompanied by government officials.