Smiling and without handcuffs, Gonzalo Castillo leaves the Palace of Justice and is transferred to his residence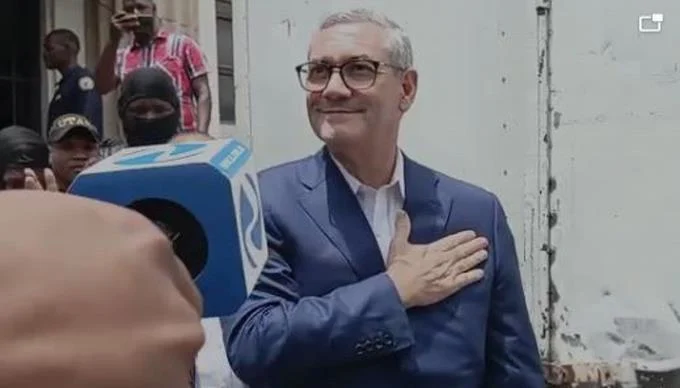 The former Minister of Public Works, Gonzalo Castillo, was escorted by members of the High-Risk Transfer Unit (UTAR) from the Ciudad Nueva Palace of Justice to the residence of the former presidential candidate for the Dominican Liberation Party (PLD). The transfer, which occurred at 12:11 noon, was peaceful, and Castillo appeared calm and smiling despite receiving the ruling on his measure of coercion the day before.
According to Castillo's lawyer, Luis Rivas, the transfer was delayed due to an error in the bond document. On Tuesday, Judge Kenya Romero of the Permanent Attention Court of the National District ordered a house arrest and an impediment to leaving the country without judicial authorization, along with an economic guarantee of 20 million pesos in the contracting modality, for Castillo as a precautionary measure.
Castillo and 19 other defendants, mostly officials from the previous administration, are accused of being part of a network that defrauded the Dominican State of more than 19 billion pesos.