Los Mameyes residents demand prompt solution to flood problem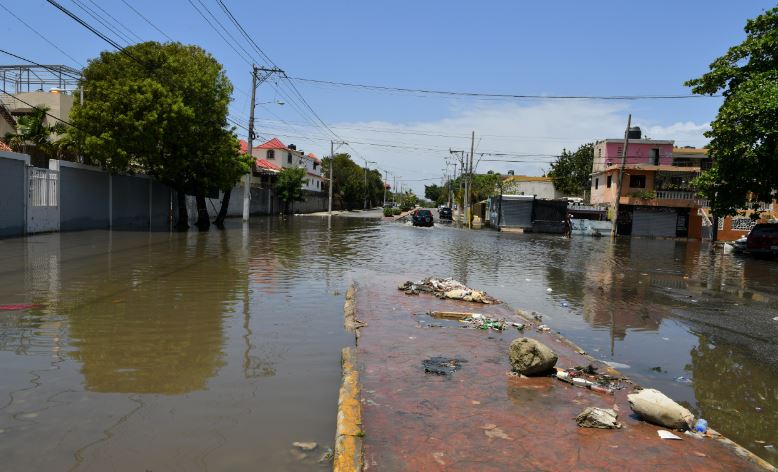 The residents of Los Mameyes, located in Santo Domingo Este, are urging the authorities to swiftly address the flooding problem that renders Sixth Street and Eduardo Brito Avenue impassable in their neighborhood. The locals have been reporting this situation for several years and are "urgently" requesting the intervention of the Ministry of Public Works and Communications (MOPC) and/or the Corporation of Aqueducts and Sewerage of Santo Domingo (Caasd) to help them solve the issue that affects them greatly.
Juan Ramón Coos stated that "it is an easy-to-solve problem, as there are many filters that are clogged. Garbage accumulates there 'by itself', the water comes, and all that garbage floats and clogs the filters." In the middle of the pond is a Comprehensive Early Childhood Care Center (Caipi) and next to it is the public school Nirda Celeste Nova. The community claims that both institutions are unable to function properly due to the accumulation of water and pollution. The affected residents have approached the municipal council on several occasions, but they have only received empty promises.
As a result, they are reiterating their call for Manuel Jiménez, the mayor of the area, to take action.