Emergency Operations Center Raises Alert Levels in 15 Provinces Due to Possible Floods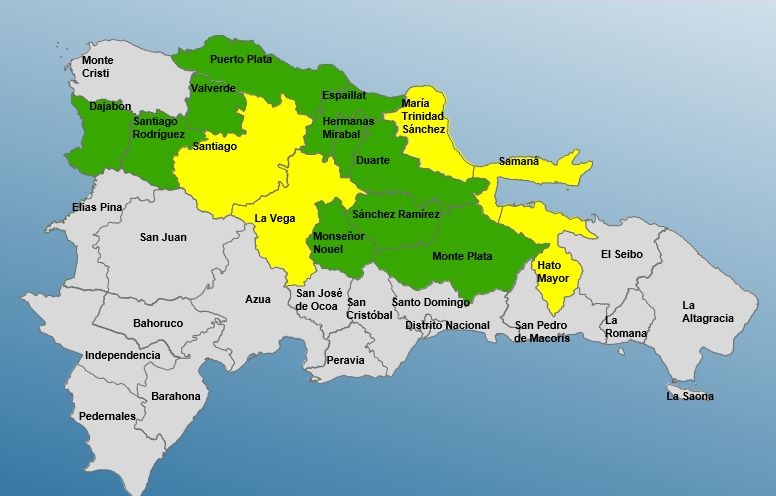 On Tuesday, the Emergency Operations Center (COE) raised the alert levels to green and yellow in 15 provinces due to possible floods of rivers, streams, and ravines caused by a trough present in the territory.
According to the Socorro entity, the provinces under yellow alert are Santiago, Hato Mayor, María Trinidad Sánchez, La Vega, and Samaná. On the other hand, Dajabón, Santiago Rodríguez, Valverde, Duarte, Monsignor Nouel, Monte Plata, Puerto Plata, Espaillat, Mirabal Sisters, and Sánchez Ramírez will remain on Green Alert.
The institution recommended that people avoid using spas in the provinces under alert due to possible floods and issued this advisory through a post on its Twitter account.