National park decimated by fire will be recovered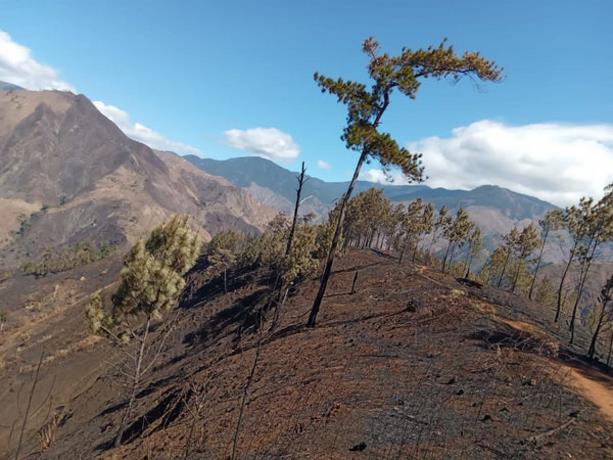 The Ministry of Environment and Natural Resources announced yesterday that a restoration process will be initiated in the areas of José del Carmen Ramírez National Park that require it, based on evaluations carried out by experts. The Vice Minister of Forest Resources, José Elías González, stated that there is currently no precise data on the amount of land affected by the incident. However, the same restoration strategy used in Valle Nuevo is expected to be applied, depending on the results of the studies. After a technical survey, a "grace period" must be given to Mother Nature while monitoring the area to determine whether it is capable of recovering on its own or if intervention by authorities is required under reforestation or ecological restoration modalities.
The observation period could range from six to 12 months. After this period, a new survey must be carried out to indicate the areas that require intervention due to their low level of recovery. The official explained that it is not recommended to carry out any type of reforestation at the moment due to the unprecedented drought affecting the country, making the soils unable to provide the necessary nutrients and water for seedlings.
The Ministry emphasized that no forest fires have been registered in the country so far and reminded citizens of the temporary prohibition on burning agricultural areas and waste of all kinds, in accordance with Resolution 0022-2023. The National Environmental Protection Service (SENPA) and park rangers will remain vigilant against illegal activities in protected areas to prevent such events from occurring, and those responsible will be brought to justice.
The person in charge of the National Fire Management and Management Program, Gerónimo Abreu, stated that after the completion of mitigation and liquidation work in the protected area, the Environment accompanied the forest firefighters who required medical attention, ensuring their well-being.