Drug-related Incidents in Mao: Woman Arrested for Smuggling Marijuana and Police Dismantle Drug Point of Sale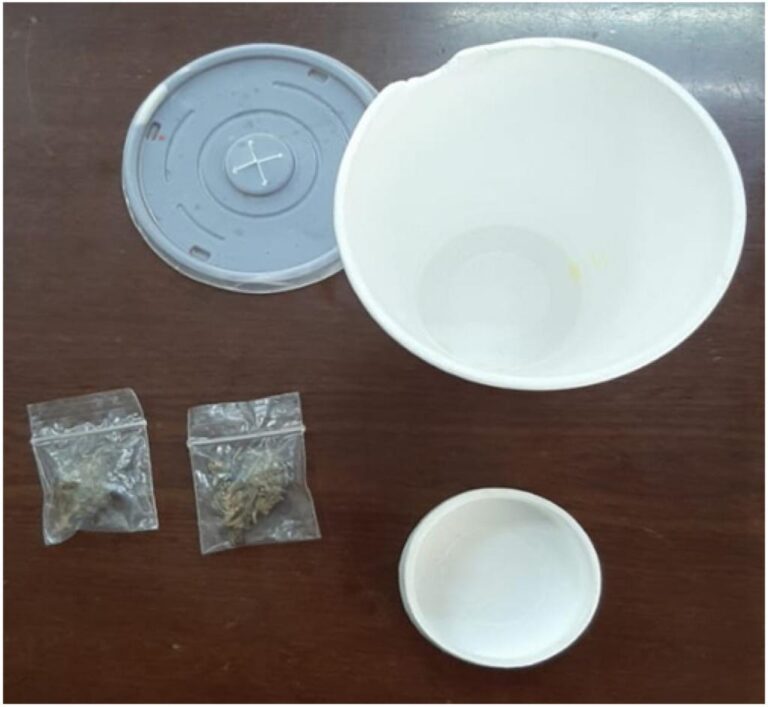 On Thursday, a woman named Yareidy Acevedo, 27, from the Los Palitos area in the municipality of Esperanza, was arrested for attempting to smuggle two portions of presumed marijuana into the Mao preventive jail. She hid the drugs in food intended for an inmate. Both Acevedo and the alleged drugs will be sent to the National Drug Control Directorate (DNCD) for legal proceedings.
In another incident, last night, members of the National Police dismantled a drug point of sale and distribution belonging to a person called "Papo" in the El Puente San Rafael de Mao area. The police seized ten portions of controlled substances, cash, two scissors, a scale, and a communication radio. While some individuals managed to flee, the police found a Loncy brand blue motorcycle with an illegible chassis left behind at the scene.
The operation was carried out under the guidance of Lieutenant Colonel Julio Cesar Cordero Pérez, commander of the Department of Mao, and the Northwest regional director, Colonel Ysaías Marte Sánchez.