Dennis Goedee, "an important player" in international drug trafficking to the Netherlands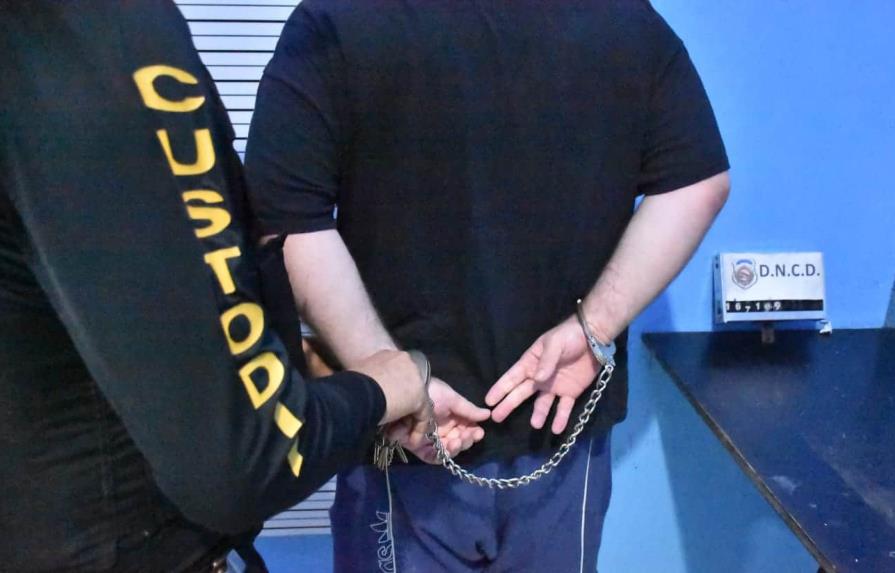 Over the weekend, Dutch fugitive Dennis Goedee, also known as "Rasta," was among three dangerous fugitives apprehended in the Dominican Republic. According to Dutch media sources, Goedee was involved in large-scale drug trafficking operations with corrupt port employees, moving drugs to the Dominican Republic where he was a major player in the international cocaine trade. He had been living in the Dominican Republic for years, residing in a luxurious villa in the capital, Santo Domingo, despite being briefly detained in 2015 for the discovery of cocaine in his home.
Goedee was arrested at the request of the Public Ministry of the Netherlands and is suspected of involvement in cocaine shipments of 985 and 522 kilos, which were seized in Colombia in 2015. He is believed to have been the owner of the cocaine packages, with his nickname "Rasta" printed on them, and involved in the transport of 47 kilos of cocaine intercepted in Great Britain in 2015. He was also allegedly involved in smuggling hundreds of kilograms of cocaine to the Netherlands in 2019 and 2020.
Dennis Goedee is reportedly linked to the criminal organization "La Mocro Mafia," which operates in the Netherlands and is associated with Ridouan Taghi, who was considered the number one public enemy of the Netherlands and was arrested in Dubai in 2019. Along with Goedee, two other fugitives, Urvin Laurence Wawoe (Nuto) and Terence Angelo Richard from VVries, were also arrested in the operation.
The Dominican authorities carried out simultaneous raids in the National District and Monte Plata province, including a raid on the Hard Rock Café amusement center and an aesthetic where an illegal weapon was found. In Monte Plata, a farm named "Los Gambinos" was raided, where the authorities discovered an illegally closed monitoring circuit and a range of animals under custody.