The Senate builds a modern underground parking lot at a cost of more than RD$240 Million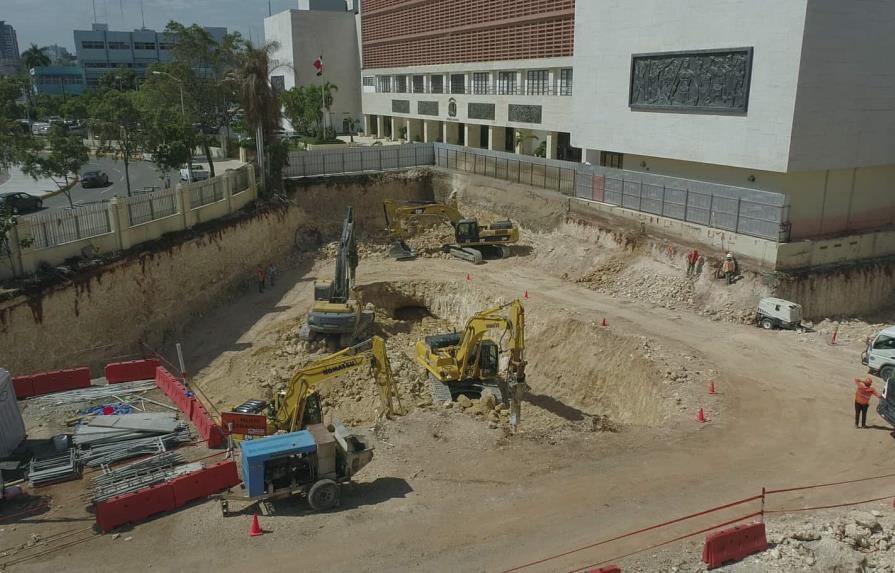 For several weeks, engineers have been making progress on constructing a modern underground parking lot at the Senate of the Republic. The purpose of this project, which costs RD$240, 151, 871.55, is to address the lack of space that affects congressmen and employees of the institution who are forced to park on the streets outside the congested Centro de los Héroes del Distrito Nacional. The company Malespín Constructora, SRL was selected to execute the project, which was tendered through reference No. SEN-CCC-LPN-2022-002. The Committee for the Purchase of Goods and Services, chaired by Senator Milciades Franjul, evaluated the proposals and deemed that Malespín Constructora, SRL was the most suitable and offered the best price when compared to the construction company Consorcio CJ/IS.
The current parking lot of the Senate can only accommodate 32 senators and some senior management employees. The new structure will have three levels, two of which are underground and one on the surface, and can accommodate over 300 vehicles. According to the Department of Senate Representation, the parking lot is expected to be operational by the last quarter of 2023. The work is being carried out on the right front of the National Congress, which is the area that corresponds to the Senate of the Republic. The project also includes a 200,000-gallon drinking water cistern, which will allow for the installation of fire-fighting equipment in the future, as the Senate currently lacks such equipment.
President of the Senate, Eduardo Estrella Vireya, stated that the project is being carried out with the continuity of the State and its institutions in mind. He also noted that the excavation phase has faced many difficulties due to the rocky terrain in the area. Centro de los Héroes is home to many state and private institutions, resulting in the area having a high volume of visitors and employees who need to park their vehicles. Other institutions located in the area include the Attorney General of the Republic (PGR), Supreme Court of Justice (SCJ), National District City Council (ADN), Ministry of Labor (MP), Superior Electoral Court (TSE), and National Institute of Hydraulic Resources (INDRHI).
To address this issue, the General Directorate of the Public-Private Alliance (DPPs) is constructing one of several parking lots that are being developed through the "Parqueáte RD" trust.