Ceara Hatton highlights the importance of having a law that guarantees water sustainability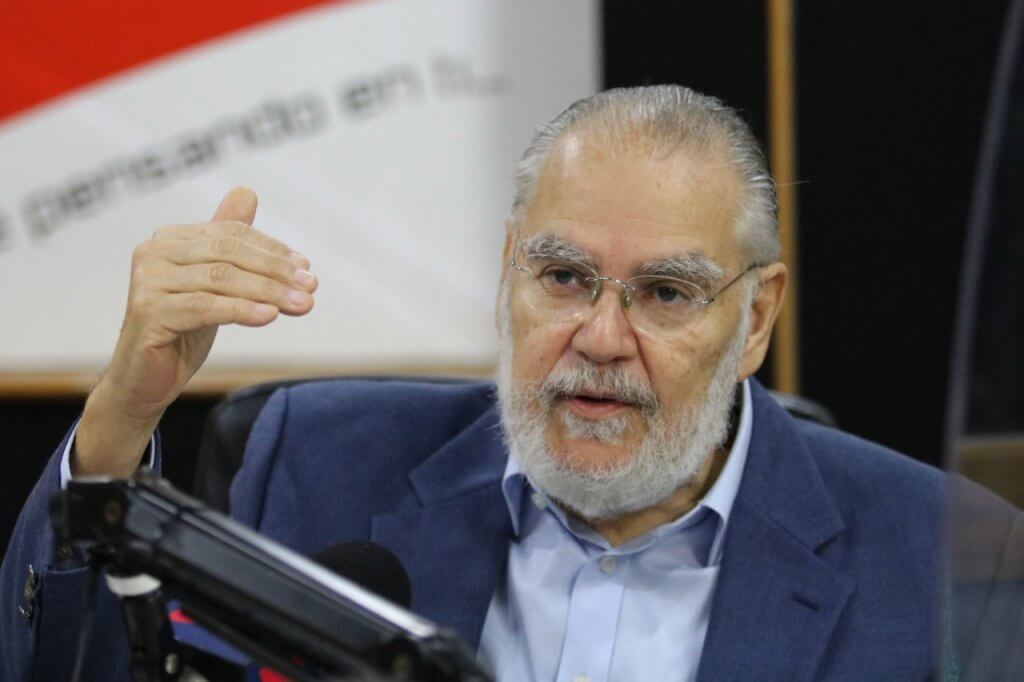 Santo Domingo.- During a meeting with executives and members of the National Council for Private Enterprise (Conep), Minister Miguel Ceara Hatton emphasized the importance of having a law in place that guarantees adequate protection and efficient use of water resources in the Dominican Republic. The proposed Water Law, promoted by the government, aims to ensure that the country has the necessary resources for human consumption, industrial production, agricultural exploitation, and tourism. Ceara Hatton stressed the need for this law to become a State policy to provide a clear direction for investment in water resources.
The meeting, which was held at the CONEP headquarters, was led by its president, Celso J. Marranzini, who expressed the private sector's willingness to cooperate with the Ministry of the Environment in preserving natural resources. Marranzini said that CONEP's Board of Directors and the organization, in general, are at the disposal of Minister Ceara Hatton to collaborate closely in the conservation of resources.
During the meeting, participants, including Cesar Dargam, Julio Brache, Lina García, Roberto Herrera, Carlos Guillermo León, Christopher Paniagua, and Mario Lama, discussed the Dominican Republic's environmental agenda. Ceara Hatton shared that the ministry is working to strengthen the country's response to forest fires and repair the damage caused by these incidents. Ministry personnel have already extinguished more than 550 fires between January and April of this year, and 25% of the incidents were deliberately provoked. Ceara Hatton acknowledged the efforts of the ministry's 240 forest firefighters and highlighted the progress in restoring the Duquesa landfill and reclassifying solid waste.
The Vice Minister of Forest Resources, José Elías González, explained that the most crucial aspect is the ecological reforestation of forest systems. This year, the ministry plans to restore 10,000 hectares and enforce the Forest Sector Law. Federico Franco, the Vice Minister of Protected Areas and Biodiversity, discussed the work of the National System of Protected Areas (SINAP) and the ministry's plan to equip and prepare technical personnel and park rangers. The ministry has also increased the number of park rangers and improved their salary conditions.