Italian arrested with three kilos of cocaine at La Romana airport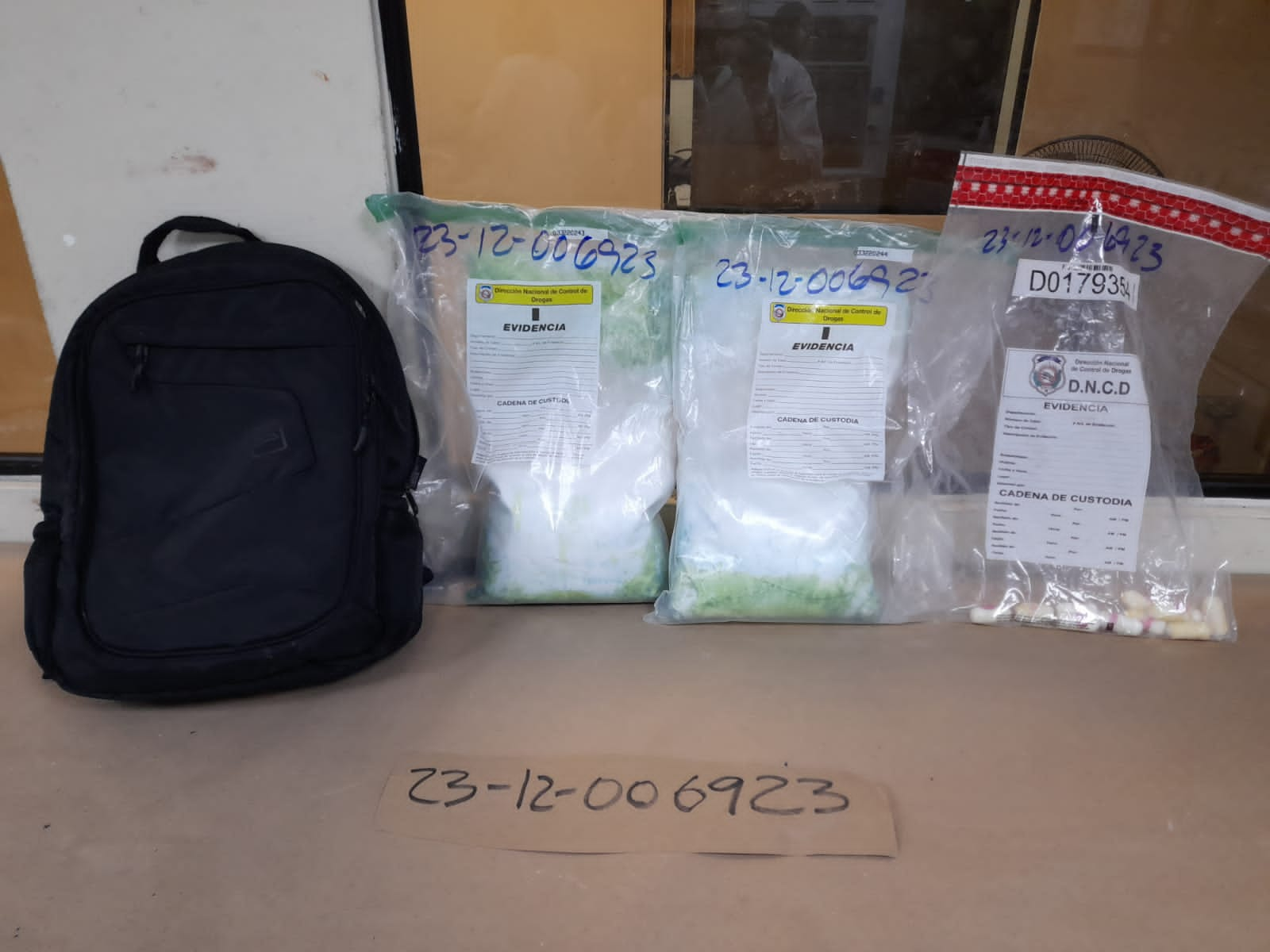 At La Romana International Airport, the National Drug Control Directorate (DNCD) officials and members of the Specialized Airport Security Corps, in collaboration with the Public Ministry, conducted an inspection and seized over three kilograms of cocaine. Acting on intelligence reports and with the support of military and canine units, DNCD agents apprehended a foreign traveler in the boarding area who was scheduled to fly to Milan, Italy.
Upon discovering a backpack belonging to the traveler, DNCD officials found two packets of cocaine, weighing 3.37 kilograms, disguised as sheets. The foreigner, a 58-year-old Italian, confessed to having more drugs in his digestive tract. Medical professionals assisted in the process, and the foreigner was able to expel 11 bags of cocaine weighing 150 grams.
The Italian national has been charged with violating law 50-88 on drugs and controlled substances and will face legal consequences soon. The DNCD and the Public Ministry will continue their investigations into the thwarted international drug trafficking operation.
As evidence, authorities seized 3,503,250 bolivars, 100 euros, a mobile phone, personal documents, and other items.