Twelve people have been extradited from the Dominican Republic in the first quarter of the year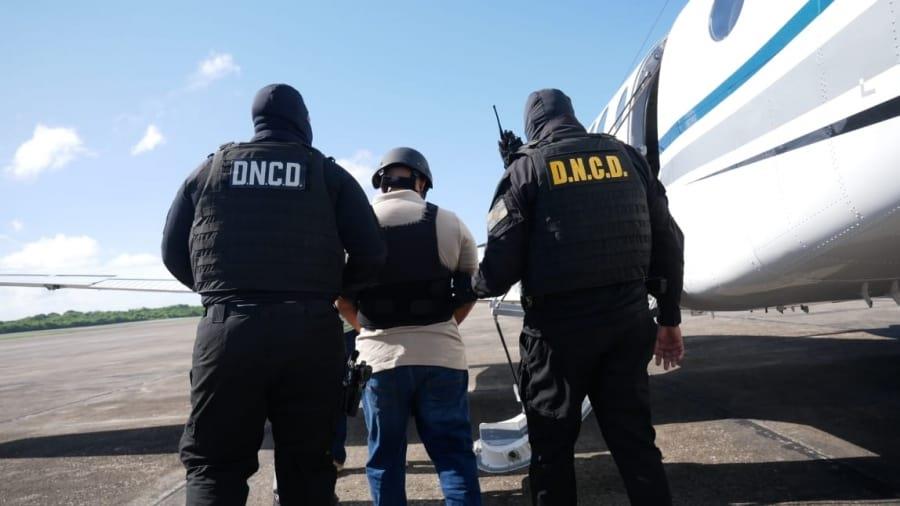 Santo Domingo.- The National Directorate for Drug Control (DNCD) arrested 8,072 individuals suspected of criminal activities during the first quarter of the year (January-March). Of these individuals, 7,405 were Dominicans, 610 were Haitians, and the remainder were from various other countries, including the United States, Venezuela, and Canada. In total, 12 of the arrested individuals were extradited to other countries, such as the Netherlands, Puerto Rico, the United States, and Italy, for crimes such as drug trafficking, murder, and fraud.
The DNCD records show that over the past two years, the Dominican authorities have extradited 152 individuals. In March alone, 17 Dominicans were arrested, and recently, three individuals wanted for their links to criminal organizations, "La Mocro Maffia" and "No Limit Soldier," were apprehended by the Attorney General's Office and DNCD. The Dutch citizen, Dennis Goedee, was one of those arrested and is part of a powerful criminal structure operating in the Netherlands. He was captured for extradition purposes through a Supreme Court of Justice order. Additionally, a Russian national who was wanted for fraud in his country was arrested by the Police.
The two individuals found in Goedee's company are also under investigation by authorities.