Campaign against child abuse launched "Cuidado con el Cuidado"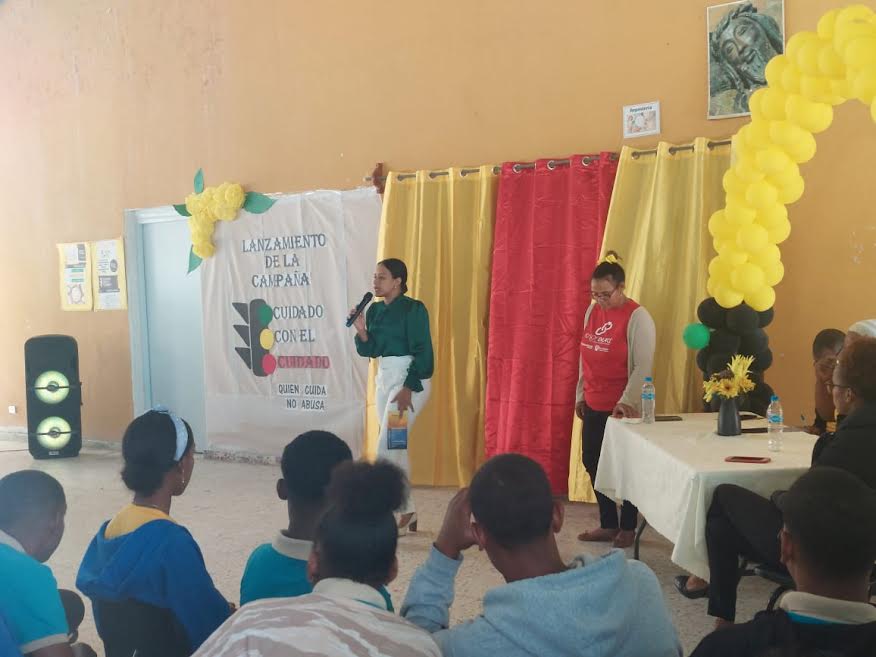 The campaign for the prevention of child abuse "Cuidado con el Cuidado" (be careful with the care) was launched in coordination with the Fundación Fe y Alegría Dominicana, an organization for comprehensive popular education and social promotion in impoverished sectors. The Public Ministry of this judicial district participated in the campaign and was represented by Magistrate Kisenia Castillo who delivered a message of awareness to over 560 students from the initial, primary, and secondary levels. The campaign aims to prevent physical, psychological, and sexual aggression toward children and adolescents, and raise awareness among the educational community about the importance of preserving their rights.
This initiative is part of the acts carried out in April, which are dedicated to the prevention of child abuse. Reverend José López, national director of Fe y Alegría in the country, emphasized that the campaign was born from alarming statistics at national and international levels on cases of child abuse and its perpetrators, who are mostly people known and close to the victims. According to statistics from the National Council for Children and Adolescents (Conani), around 29% of homicide victims in Latin America and the Caribbean are adolescents between the ages of 10 and 19, and approximately 6,000,000 boys, girls, and adolescents suffer from severe abuse, including neglect and exploitation.
Through a series of activities carried out in the network of educational centers that make up the organization in alliance with the Public Ministry, various actors in the community will be alerted about different indicators of child abuse in all its manifestations. Fe y Alegría is an international movement for popular, quality, and comprehensive education and values, with a presence in 22 countries around the world. In the Dominican Republic, it has been transforming the lives of communities in which it has had an impact for more than 30 years, with centers located in Las Matas de Farfán, San Juan de la Maguana, El Cercado and Elías Piña, in the southern region of the country.