Mexico donates equipment to digitize Dominican historical documents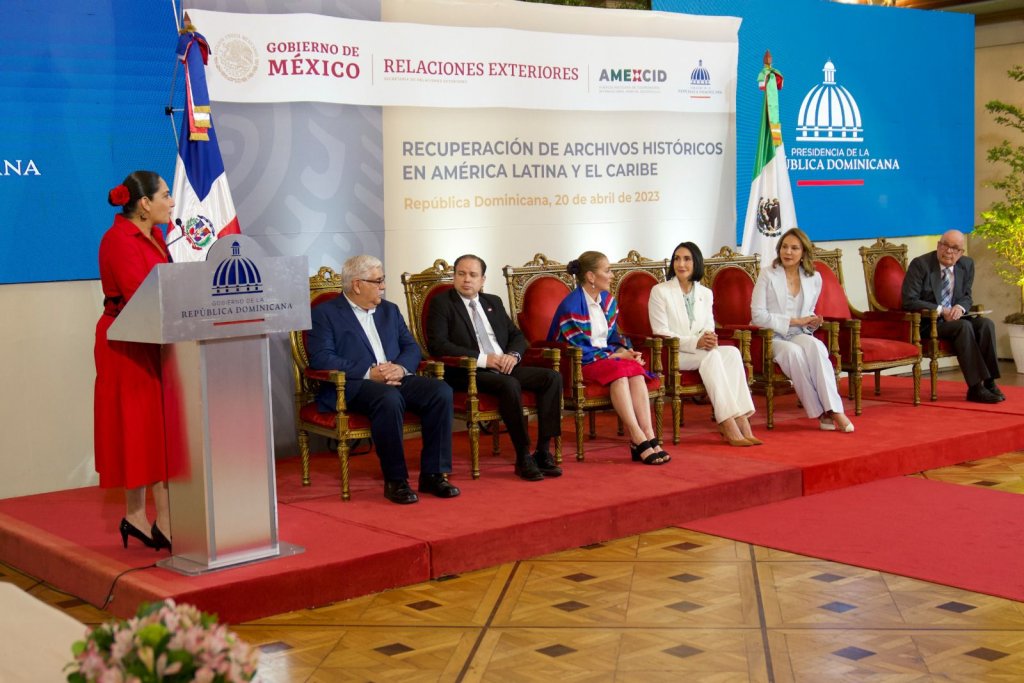 On Thursday, Mexico donated a team to digitize historical documents housed in the General Archive of the National to the Dominican Republic, according to a statement from the office of the first lady, Raquel Arbaje. The equipment was presented by Beatriz Gutiérrez Müller, wife of Mexican President Manuel López Obrador, at an event held at the National Palace.
The first lady emphasized Mexico's unwavering solidarity with the Dominican Republic's struggles for democracy and freedom in a document. Müller expressed gratitude for the reception and noted that the Mexican government's donation to the Dominican Republic is part of international cooperation for development with Central American and Caribbean nations.
As a special envoy of the Mexican President, Müller stated that it was an honor to hand over the equipment to the authorities. She highlighted the importance of preserving historical memory and expressed confidence that the equipment would serve as a useful tool to protect the Dominican Republic's heritage and disseminate it.
Meanwhile, Roberto Cassá, the director of the General Archive of the Nation, expressed his appreciation for the donation. He stated that the digitization team donated by Mexico is versatile and provides image quality that had not been available in previous digitization efforts undertaken by the AGN. He further stated that the equipment would enable the expansion of the documentary heritage recovery program throughout the country.