Luis Abinader to visit several provinces over the weekend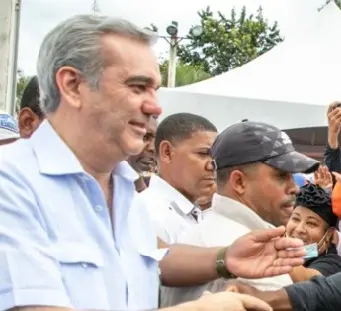 Luis Abinader
The president will visit Duarte, Sánchez Ramírez, and San Cristóbal today, while he will go to Monte Plata tomorrow.
This weekend, President Luis Abinader will exhaust a work agenda in Duarte, Sanchez Ramirez, San Cristobal, and Monte Plata, where he will deliver several works and hold meetings with producers.
The president's agenda begins today at 10:30 am in Duarte to open the rice harvest on the farm of Oliverio Espaillat in the community of Colón.
A note indicates that the president will hold a lunch with producers in this area.
Abinader will inaugurate the sports center and playground of Arenoso in San Francisco.
He will then go to Cotuí, in Sánchez Ramírez, to deliver the rehabilitation of networks and illumination project of Los Maestros and Villa La Mata, where he will also inaugurate a sports center. Finally, Saturday ends in Villa Altagracia, San Cristóbal, with the relaunching of the Coconut Sector in the Leche Rica Farm. While tomorrow at 11:00 am. Abinader will deliver property titles in the province of Monte Plata.