Unsafe roads at Cibao Airport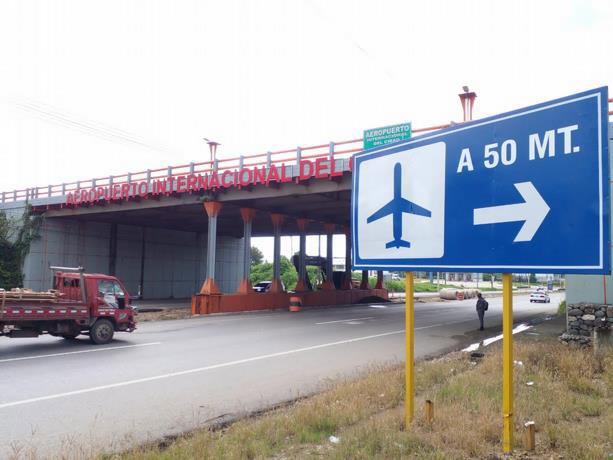 Sergio Luis Féliz, father of the dead child, expressed in tears that it was the first time he traveled through the Cibao Airport and lived the most bitter experience of his life. Onelio Domínguez/LD
Santiago, DR
The robberies committed in the avenues leading to the Cibao International Airport against Dominicans arriving in Santiago through this terminal have alarmed sectors of society.
The population is dismayed after a nine-year-old boy, Luis Féliz Camilo, was shot dead during a family robbery after arriving in the country from New York through the Cibao airport.
The roads bordering the airport here are Victor Espaillat Mera Avenue, the North Ring road, the Duarte Highway towards Santiago and La Vega, the Monte de Jagua Highway towards Moca, and the La Chiva Highway, which connects Licey al Medio with the terminal.
The deputy for Santiago, Soraya Suarez, expressed her concern about the case and considered that patrols should be increased on the different roads of this city as a way to counteract crime in these places.
"A family that comes to vacation in the country and our city of Santiago this happens to them, I make a strong call to the security both of the airport and the authorities in our country so that they reinforce the vigilance," declared the deputy.
Suarez said that events of the kind that happened to the 9-year-old boy last Wednesday were cases that had already been forgotten and that, in the previous few days, had been repeating themselves.
Meanwhile, Juan Marte, president of the National Center of Transport Workers (CNTT), advocated for the creation of a special 24-hour surveillance corridor, which would be stationed at the Cibao Airport, so that when a flight arrives, a corridor would be activated from the air terminal to the center of the city or at the exit of the towns.
Marte said that from the airport, there is a modus operandi since there have been many assaults on people arriving in the country on the different highways that connect with that terminal.
The union leader said that assaults are widespread on these routes but only come to light when the victims are well-known people and make the complaint on social networks or in the middle of the assault, someone is killed, as happened last Wednesday with the 9-year-old boy, killed by criminal robbers.