Father of Carla Concepción, the minor killed in Los Guandules, does not believe the case has been solved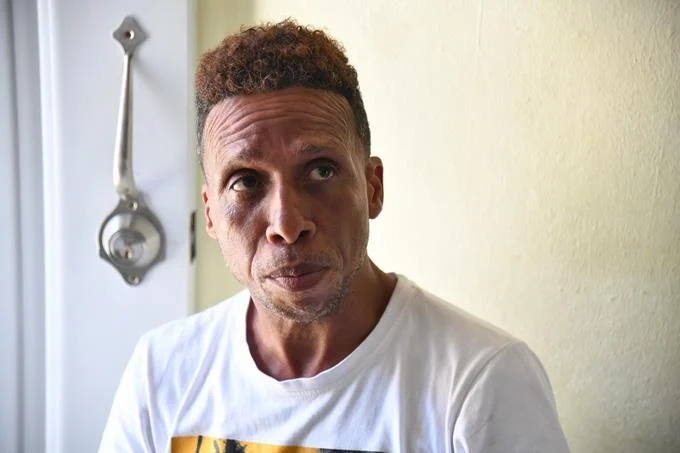 Carlos, father of Carla Maribel, minor murdered in Los Guandules. Photo by Jorge Luis Martinez/ LD
Santo Domingo, DR
"What we want is for justice to clarify things. We are not satisfied with the investigation. We want justice," expressed Carlos, father of the minor Carla Maribel Concepción, who was shot dead by unknown persons last Saturday.
Carla Maribel's father said they could not close the case because not everything had been clarified. This after the Police spokesman, Diego Pequeira, reported that agents killed two brothers implicated in the minor's death during a confrontation in the Valiente sector, Santo Domingo province.
"Those people had their problems; those are other cases apart; I don't even know those people. So it is not well clarified," expressed the minor's father.
Likewise, he affirmed that he was not accusing anyone and indicated that he was unsure that the murdered youths were involved in the case.
He also stated that he would go to the "last consequences" to obtain justice for his daughter.
Criminal danger in the neighborhood
Community members of La Esperanza Street, where 14-year-old Carla Maribel's life was taken, said they felt unsafe in the area because of crime.
Roberto, a resident of the area, indicated that "the neighborhood is not safe," especially after about ten gunshots were heard in the surrounding area early Saturday morning.
With notable concern, the resident asked the authorities to do something for the sector because "our lives are not safe if this continues like this."