Dominican Republic launches action plan to reduce CO2 emissions in aviation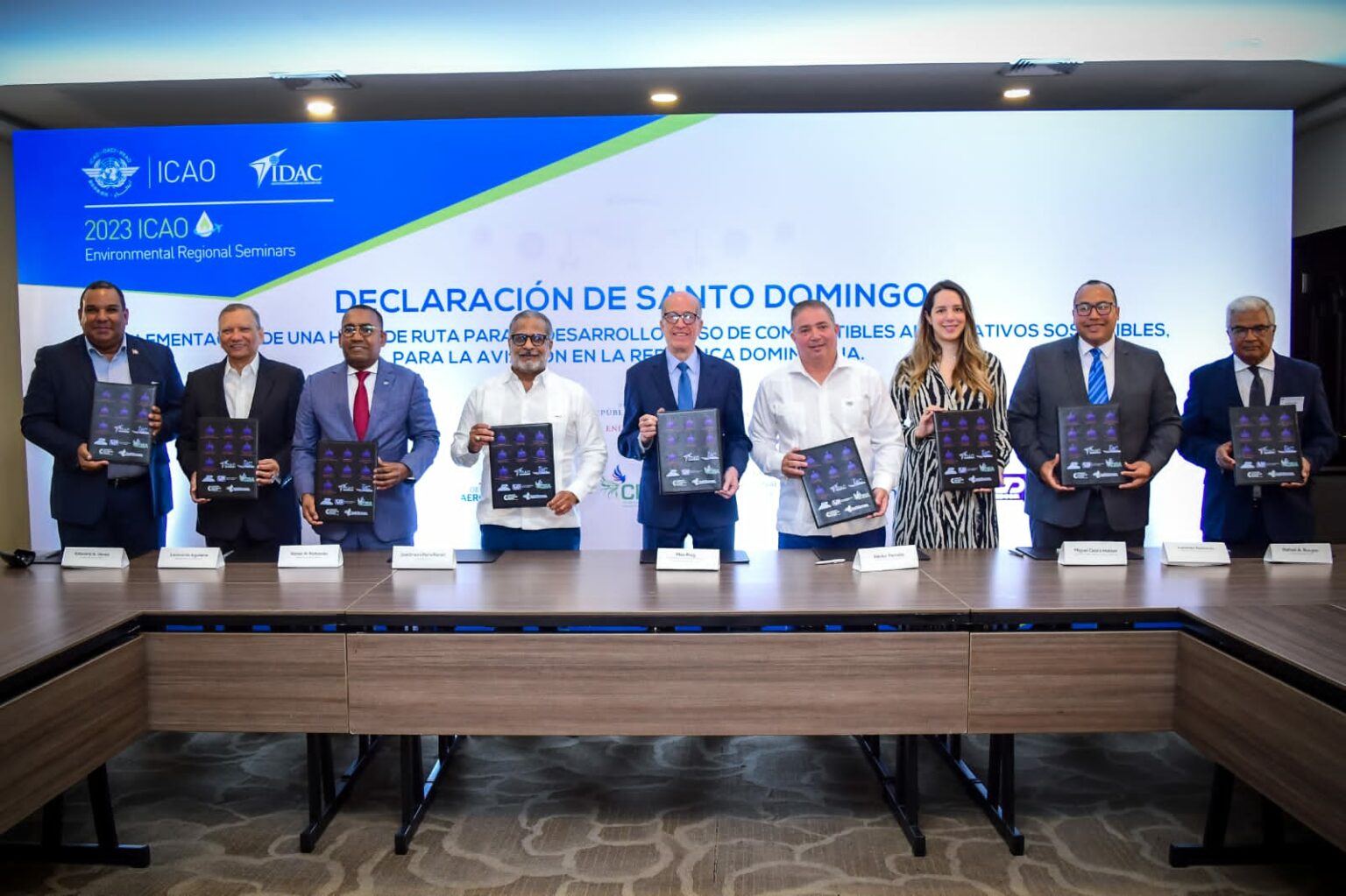 Several Dominican ministries, aeronautical sector institutions, and environmental protection agencies have signed the Declaration of Santo Domingo, committing to the development and use of alternative fuels in civil aviation. The signing of the agreement was followed by a statement from the interim director general of the Dominican Institute of Civil Aviation (IDAC), Héctor Porcella, who highlighted that the Dominican Republic is one of only four ICAO Member States with feasibility studies for the development of sustainable fuel for international civil aviation and has an action plan to reduce CO2 emissions from the sector.
Through the document, the Dominican Government aims to implement a roadmap for the development and use of sustainable alternative fuels for civil aviation. The ICAO Regional Meeting for North, Central America and the Caribbean and for the South American Regional Office for Environmental Protection, hosted by the country, recognizes the Dominican State's commitment to controlling carbon emissions in aeronautical activity and adopting urgent measures to reverse the global impact of climate change.
Porcella expressed his gratitude for the support received from President Luis Abinader and the government's ministries and specialized agencies in promoting this commitment. The Declaration of Santo Domingo was signed by various government institutions, including the Ministry of the Presidency, the Ministry of Energy and Mines, the Ministry of Environment and Natural Resources, the Ministry of Economy, Planning and Development, and the Ministry of Agriculture, among others. The signing ceremony was attended by representatives from the aeronautical sector, energy commission, quality institute, sugar council, oil refinery, and civil aviation board.
Max Puig, the director of the Council for Climate Change, acknowledged the strategic importance of the Declaration of Santo Domingo and the role played by the Dominican Republic in the international civil aviation community. He emphasized that sustainable aviation is critical for the future of air travel and urged for continued efforts toward achieving this goal.