Abinader would win the next elections with 55.1% according to a Markestrategia survey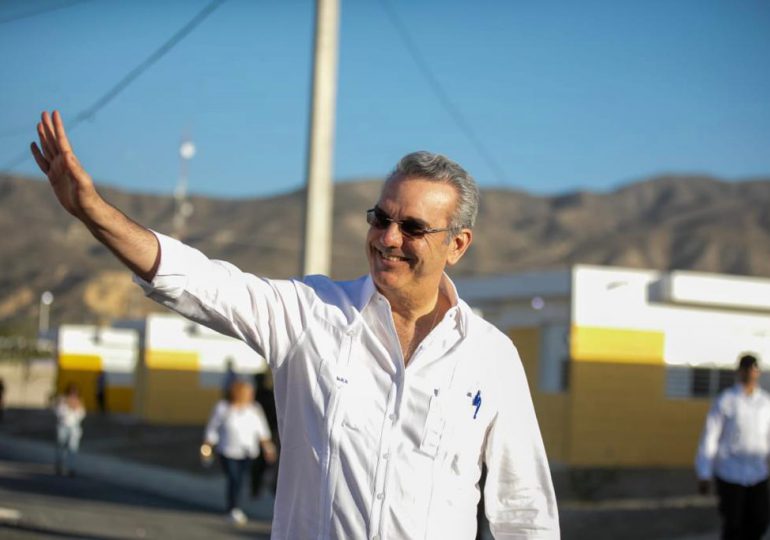 Santo Domingo.- Markestrategia, a polling firm, has released the findings of a nationwide survey conducted on April 21, 22, and 23, 2023, regarding the political landscape for the 2024 presidential election in the Dominican Republic. The survey comprised 1,214 respondents, with a maximum margin of error of 2.8%. According to the results, President Luis Abinader has the highest electoral preference at 55.1%, followed by Leonel Fernández of the FP with 28.1%, Abel Martínez of the PLD with 14.2%, Miguel Vargas Maldonado of the PRD with 1.1%, and Guillermo Moreno of the AP with 1.5%.
The survey asked respondents which candidate they would vote for if the presidential candidates in 2024 were Luis Abinader, Abel Martínez, Leonel Fernández, Miguel Vargas Maldonado, and Guillermo Moreno. When asked about the possibility of a second round in the presidential elections, 51.3% of the respondents believed there would be no second round, 22.3% answered maybe, and 20.9% responded yes.
The survey also asked respondents if they thought President Luis Abinader was leading the country on the right or wrong path. 62.3% of the respondents believed that the President was leading the country on the right path. Markestrategia's data also indicates that 65.9% of those surveyed consider Luis Abinader as a president close to the people, and 65.1% approve of his management.