Week ends with a trail of deaths in violent events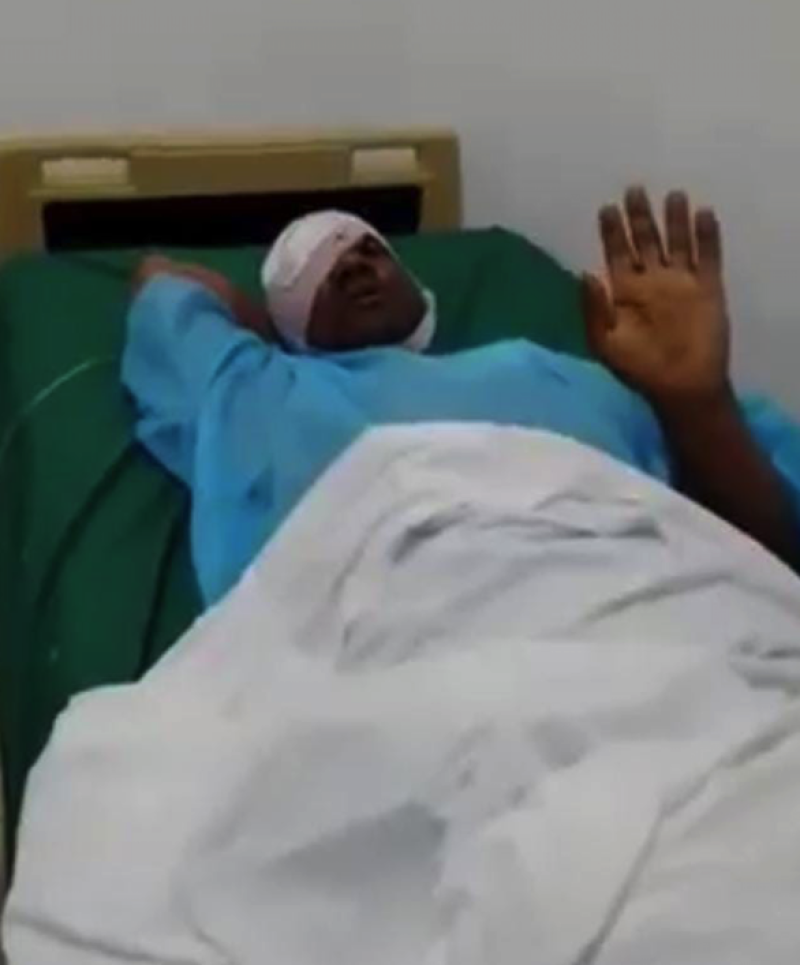 Carlos Julio Campusano Arias, accused of the triple murder in Bonao is in a medical center.
Tragedy. At least nine people died, and several were injured amid acts of violence that dismayed the population.
The week ends today with a trail of violent deaths that have shocked the population in different parts of the country.
Among the most dramatic bloody scenes was the murder early yesterday morning of Ferneli Michel and Mamen Michel, Haitian nationals, as well as a six-month-old baby at the hands of the mayor of the community of La Pastilla in the border city of Elías Piña.
It was reported that Rafael Feliz Cabrera also shot and wounded Valancia Desfiló, a 24-year-old Haitian, and 16-year-old Dominican Deisy de la Rosa. He also killed several goats in the yard of one of the residences where he committed the crime separately and then allegedly fled to Haiti.
One of the crimes was committed in Chamal II.
The murderer was in prison because of a fight with the assaulted families. Still, he was released to sleep that night with his family after an action made by the municipal mayor Jose Altagracia Nuñez Perez. However, it was said that he was to be given a coercive measure yesterday.
Yesterday also, the Permanent Attention Office of Monseñor Nouel issued three months of preventive detention against Carlos Julio Campusano Arias, accused of committing a triple murder in Bonao. Judge Rosa Maria Almonte ordered that the coercive measure be served in the Cotui Public Jail in Sanchez Ramirez province.
The hearing was held in the Policlínico Bonao (Polibon) room, where the accused was receiving medical attention for the gunshot wound to the thorax inflicted by a police officer after the crime.
Campusano Arias is accused of killing three people in different localities of the municipality of Bonao, including his wife, María Mordán García, 52, as well as wounding three others, among them his son Alfonso García.
He also killed María Juana Ortiz Portorreal, 41, allegedly his extramarital partner, and Basilio Lebrón Pinales, 48, a residential security guard.
In another tragic incident early Thursday morning, a man killed his partner and then committed suicide in the Nueva Jerusalén neighborhood of the Santo Domingo East municipality.
The dead were identified as William Núñez, 48, and Breylin Fermín Peña, 34. According to neighbors, the incident occurred inside Fermín Peña's vehicle, parked outside the house on Estrella del Este Street.