Which beaches are expected to be free of sargassum this weekend?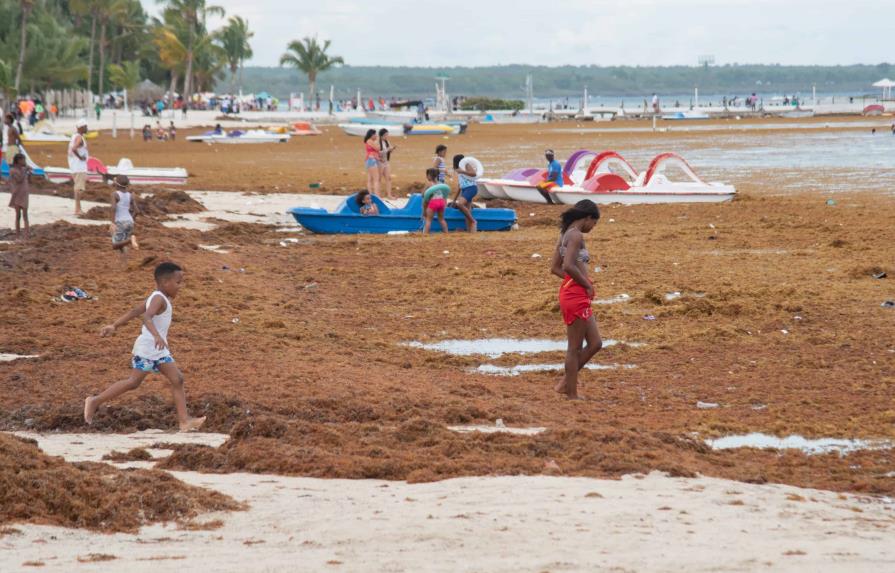 File photo of sargassum on the beach of Boca Chica. (EDDY VITTINI/Diario Libre)
A forecast of the trajectory of sargassum in the Dominican Republic by Dominican authorities indicates that the northern part of the country would be essentially free of the seaweed during this long weekend.
The trajectory forecast, which corresponds to April 24-29 of this year, was published by the National Authority of Maritime Affairs of the Dominican Republic (Anamar).
According to the survey, the sargasso would not affect Puerto Plata, Samaná, Montecristi, a large part of María Trinidad Sánchez, and some areas of Azua and Barahona.
The panorama would be different for the coasts of Peravia, Santo Domingo, San Pedro de Macorís, a large part of La Romana, and La Altagracia, where the forecast shows large quantities of beached seaweed.
It is noted that a year ago, Anamar acquired a satellite service for detecting and monitoring sargassum in open waters from the French company CLS, a pioneer in the supply of surveillance and control solutions for the Earth since 1986.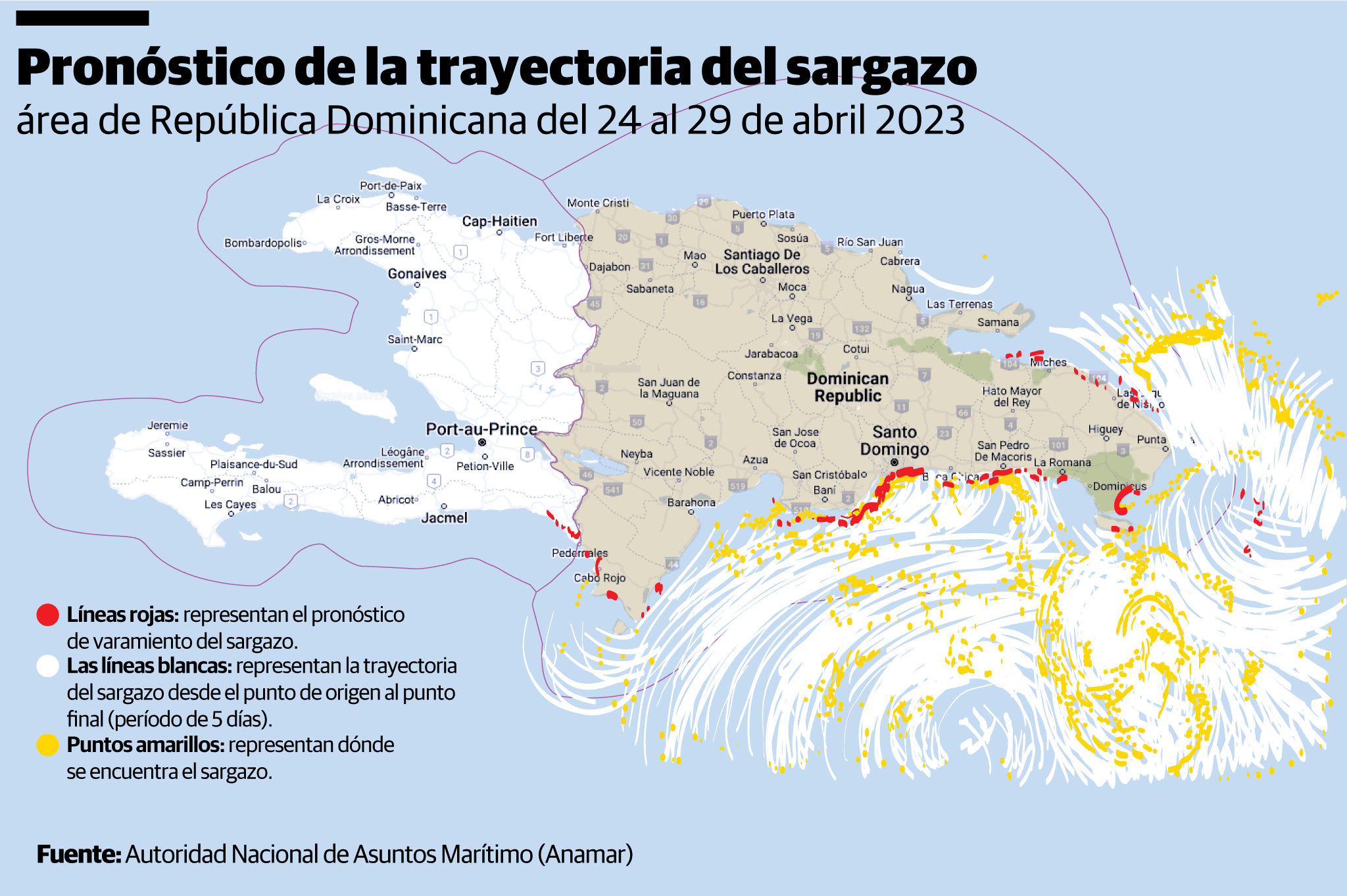 The company is the exclusive environmental data provider for the renowned Argos system. This system costs the state €12,000 annually and can be observed on the entity's website.
The impact of the seaweed has reached several sectors, such as tourism and energy, so the Dominican government has expressed interest in seeking "pragmatic" solutions to the incidence of sargassum.
President Luis Abinader announced this week the donation of one million dollars to investigate the integral management of a situation to which the authorities have been looking for a solution for more than a year.