Aggressiveness: the problem with window cleaners of Santo Domingo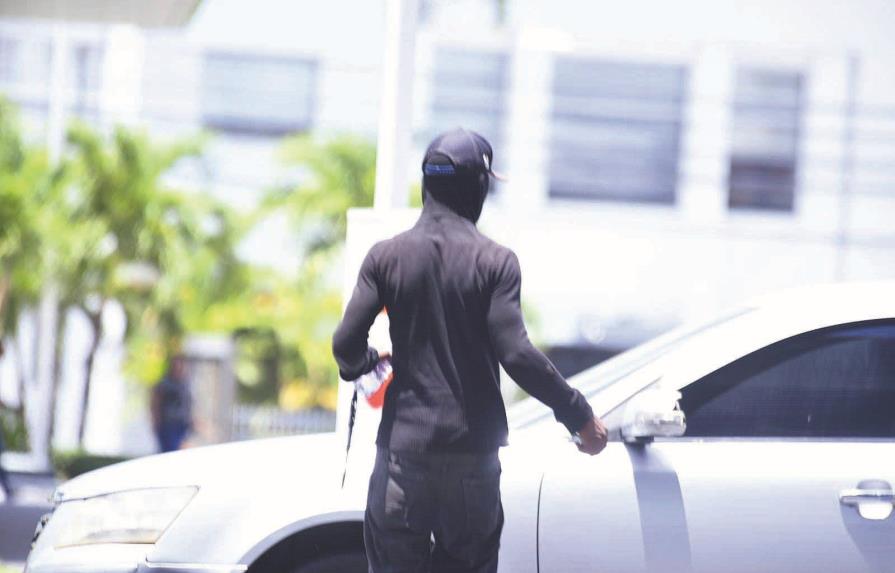 Although it is not illegal to clean vehicle windows on the streets and avenues, Resolution 17-2017 prohibits the practice due to the aggressive behavior of some young people who engage in it against citizens. The media has reported numerous complaints of verbal and physical attacks, including using stones, bladed weapons, and sticks, against drivers who refuse to have their windows cleaned for money or for not lowering their windows to strangers, some of whom use the opportunity to attack them.
Recently, a cameraman for RNN television station named Guary Cuevas was struck in the head with a stone by a "window cleaner" while filming at the intersection of Jhon F. Kennedy and Máximo Gómez avenues. He had to receive stitches due to the skull injury, and although his condition is not critical, he needs to rest. Police spokesman Diego Pesqueira commented on the case, reporting that at least 25 people are in custody as the authorities investigate the incident.
The officer urged the victim and any other citizen affected by the "window cleaners" to file a complaint with the police so that they could act in each case. "We are monitoring the situation, and we urge the attacker to turn himself into the police and be held accountable for this attack against a member of the press. Over 25 people have been detained for investigation purposes in connection with this case."