Los Alcarrizos Cable Car starts operating today with free service for one month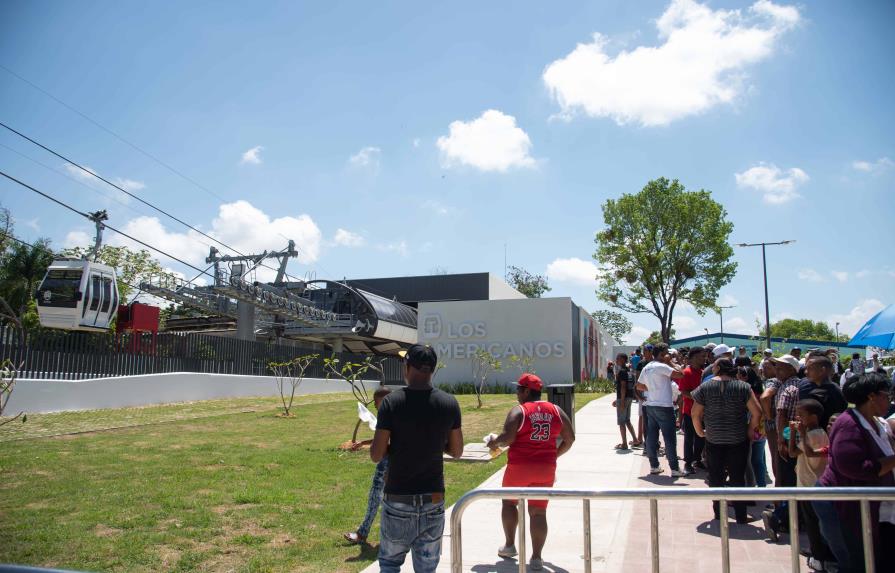 Starting this Tuesday at 6:00 AM, the Los Alcarrizos Cable Car will be available to the public after its inauguration by President Luis Abinader yesterday. During the first month, the service will be free but will operate part-time. The 163 cabins will transport passengers from 6:00 AM to 12:00 noon and reopen from 4:00 PM to 9:00 PM.
On weekends, the Cable Car will operate at different hours: Saturdays from 6:00 AM to 2:00 PM, and Sundays and holidays from 10:00 AM to 6:00 PM. Regular and final commercial operations will begin on May 30 from 6:00 AM to 10:30 PM.
The transport service will cost an integrated rate of 35 pesos, 15 pesos more than Line 1. With the same ticket, passengers can board buses identified by the Metropolitan Bus Services Office (OMSA) that will transport them between the María Montez Metro station and the first station of the Cable Car. Passengers who only use the Cable Car and do not board the Omsa will still be charged 35 pesos.
When the Metro reaches the entrance to Los Alcarrizos, passengers can transfer with a single ticket. The Cable Car has an open payment system that accepts all Metro payment cards, as well as all credit and debit cards that use EMV technology (Wells payment or contactless payment). Recharges can be made at the ticket offices located in the stations.