Luis Abinader says Dominican Republic will continue to deport illegal Haitians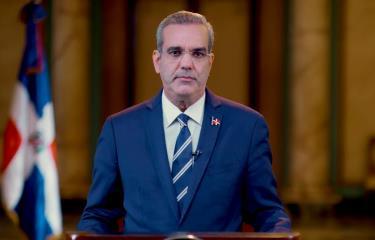 Santo Domingo.- On Tuesday, President Luis Abinader reaffirmed that the Dominican Republic will continue to deport Haitians who reside in the country illegally, despite accusations of racism and xenophobia from the international community. He asserted that the country has the right to formulate its immigration policy without interference and has done its utmost to assist the Haitian people. The president pledged to defend national interests while respecting the human rights of Haitians being deported, citing similar actions taken by other organized societies.
President Abinader emphasized that Haiti's current situation necessitates special measures to control its working population in the Dominican Republic. He explained that regulations are being implemented through commissions to address the issue, which has been challenging given that 90% of Haitian migrants lack documentation. He claimed that the international community must comprehend the gravity of the situation, as Haiti is experiencing a state of ungovernability, and all Haitians are fleeing to different parts of the world, with the Dominican Republic being the most impacted due to its border.
President Abinader acknowledged that some members of the international community, such as the UN Secretary-General António Guterres, understand the problem and propose designating a peacekeeping force in Haiti. The President made these remarks while appearing as a guest on the radio show "A Diario."