The fight to end child marriage is becoming more difficult, as stated by UNICEF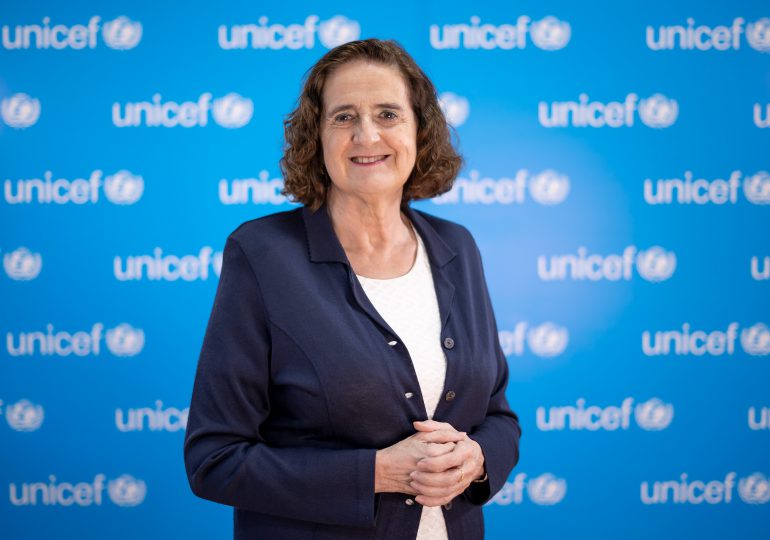 Santo Domingo.- While child marriage has consistently decreased over the past decade, multiple crises, including conflict, climate shocks, and the ongoing impacts of the COVID-19 pandemic, jeopardize the progress made, according to a new analysis by UNICEF.
In the Dominican Republic, between 2014 and 2019, early marriages involving children under 18 years old decreased from 37% to 32%, with the most significant reduction among the poorest girls, dropping from 59% to 49%. However, there is no data on the impact of the COVID-19 pandemic in the country. Across Latin America and the Caribbean, the region is on track to record the second-highest regional level of child marriages in 2023.
"Multiple crises are shattering the hopes and dreams of vulnerable children, particularly girls, who should be students instead of wives," stated UNICEF Executive Director Catherine Russell.
Globally, around 640 million girls and women alive today were married as children, totaling 12 million girls per year, according to recent global figures in the analysis. The proportion of young women married as children decreased from 21% to 19% since the last estimates published five years ago. However, the global reduction needs to be 20 times faster to achieve the Sustainable Development Goal of ending child marriage by 2030.
"Despite important progress in recent years, such as the ban on child marriage in 2021 and the approval of the Policy on the Prevention and Care of Early Unions and Adolescent Pregnancy, the Dominican Republic's figures remain among the highest in Latin America, far from achieving Sustainable Development Goal #5," said Dr. Rosa Elcarte, UNICEF representative.
Elcarte emphasized the need to "redouble efforts, do more, do better, and do it faster." Eliminating early marriages requires substantial institutional commitment, collaboration among stakeholders, and coordinated, systemic, and comprehensive responses to ensure the highest level of protection and realization of rights for Dominican children and adolescents.
The new analysis reveals that girls in fragile environments are twice as likely to experience child marriage. A 10-fold increase in conflict-related deaths leads to a 7% rise in child marriages. Extreme weather events due to climate change also pose increased risks for girls, with every 10% deviation in rainfall correlating with a 1% increase in child marriage prevalence.
"Child marriage has immediate and lifelong consequences for girls. They are less likely to continue schooling and face a higher risk of early pregnancy, which in turn increases health complications or mortality for them and their children. The practice can isolate girls from their families, friends, and communities, severely affecting their mental health and well-being," added Dr. Elcarte.
The analysis warns that hard-won progress in ending child marriage is at risk of being undone by the lasting effects of COVID-19. The pandemic has already reduced the number of prevented child marriages by a quarter since 2020.
Russell emphasized the need to continue providing consistent support to girls and vulnerable families, focusing on keeping girls in school and ensuring they have economic opportunities.