Former baseball player wins RD$30 Million in La Primera lottery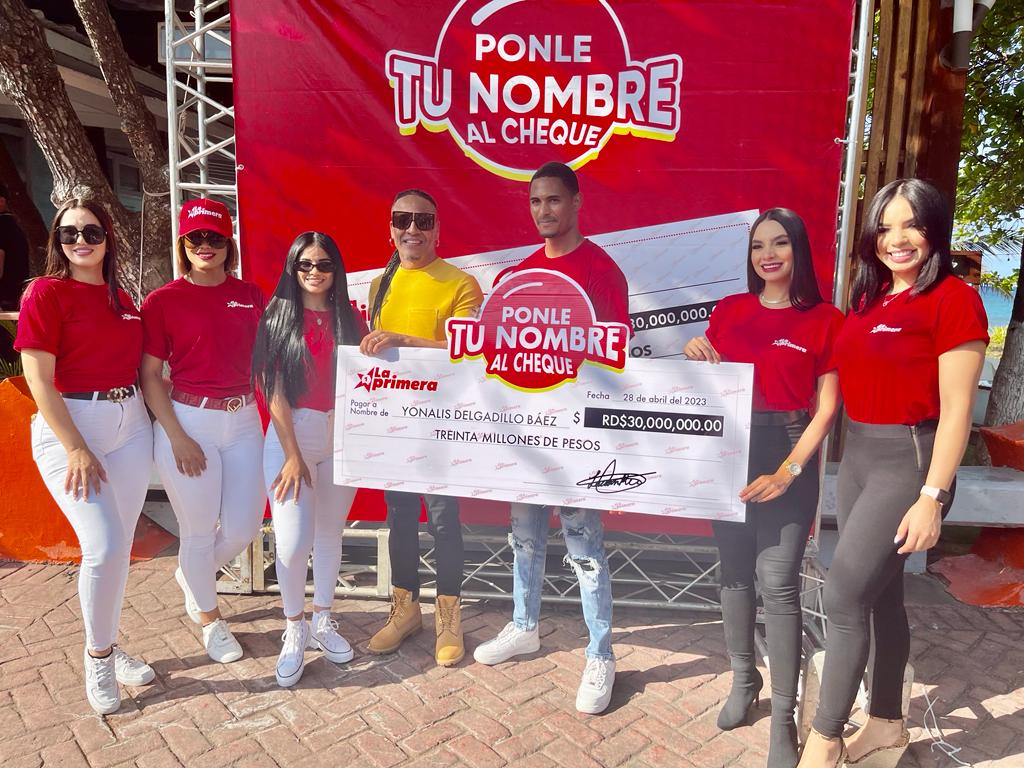 Yonalis Bernardo Delgadillo Báez, a former baseball player, has won RD$30 million pesos in the LOTO 5 MÁS lottery from La Primera in Puerto Plata. Delgadillo combined the numbers from the draw to hit the jackpot, expressing his disbelief at becoming a millionaire and his plans to invest in real estate. He played his winning ticket at a La Primera sales agency in Puerto Plata and was presented with the check by popular artist Krisspy.
Delgadillo had signed with the Florida Marlins team but was unable to fulfill his dream of reaching the Major Leagues. After being discharged from the team, he worked as a waiter in a hotel in Atlántico to support his family. Winning the LOTO 5 MÁS lottery has given him a new opportunity to achieve his goals.
Nayari Silverio Rosario, the seller of the winning ticket, also had the chance to fulfill her dreams by receiving 300,000 pesos. Vice President of Operations Luis Marrero congratulated Delgadillo and urged him to enjoy his newfound wealth with his family. La Primera's LOTO 5 MÁS lottery provides opportunities for individuals to fulfill their dreams and achieve financial stability.