Migration draws line of action against illegal flow of Haitians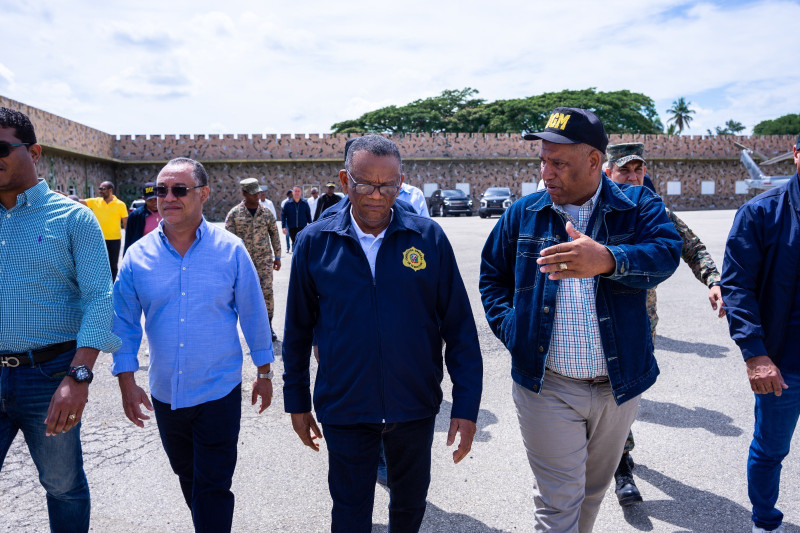 The Director General of Migration, Venancio Alcántara, has instructed the agency's staff in the border area to counter and prevent irregular migration from Haiti. Alcántara emphasized that the objective of this task is to safeguard the peace and sovereignty of the Dominican Republic and that these are precise instructions from President Luis Abinader.
During an inspection tour of the borderline with Haiti in the jurisdiction of Elías Piña, Alcántara met with supervisors and inspectors of the institution in the border area. He specified that the government's policy and the General Directorate of Migration are to continue interception operations throughout the border area and throughout the national geography, with the aim of countering the entry of illegal Haitians into the national territory.
Alcántara instructed the immigration interdiction teams, supervisors, and provincial deputy directors to continue acting in accordance with ethics and regulations, always within the framework of respect for human rights. He emphasized the importance of respecting citizens' human rights while conducting their work.
Furthermore, Alcántara met with local authorities in the area and military forces stationed on the border to exchange experiences and socialize about different initiatives implemented strategically to counter human trafficking and smuggling, maintain public order, and guarantee peace throughout the territory.
The General Directorate of Migration is responsible for managing and controlling migratory flow and the permanence of foreigners in the Dominican Republic, helping to safeguard national security and sovereignty. The agency ensures compliance with rules relating to the entry and exit of Dominican and foreign citizens, as well as the registration and regularization of their permanent stay, for those who meet the corresponding legal conditions.