Meteorology forecasts rain in most parts of the country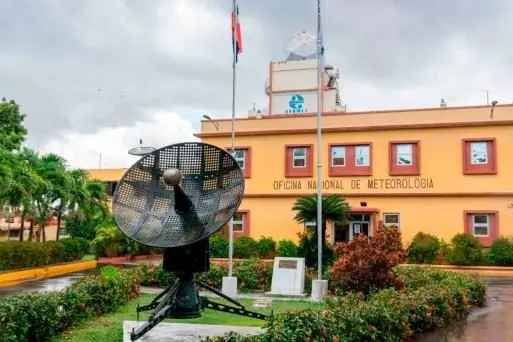 The National Meteorological Office (ONAMET) forecast for today calls for downpours with thunderstorms and wind gusts over localities of the northeast, southeast, Central Cordillera, the border area, and the north coast of the country.
The weather forecasting agency said that these conditions will be caused by the incidence of a trough that still affects the national territory.
As for temperatures, Meteorology reported that they would remain hot, especially during the day, as a result of the southeast wind blowing over the territory and solar radiation, which is becoming more intense as summer approaches.
ONAMET recommends the population drink enough liquids and wear light-colored clothes.
PROVINCES FORECAST BY LOCATIONS T. Max. T. Min.°C
Santiago Partly cloudy, with isolated passing light showers in the mountain area. 30/33 18/20
Puerto Plata Increasing clouds with passing showers. 30/32 20/22
Duarte Scattered clouds. 30/33 20/22
Constanza Increasing clouds at times. 25/28 15/18
Peravia Hot weather. Light clouds in the mountains. 30/32 20/22
San P. de Macorís Scattered cloudy skies. 30/32 20/22
La Romana Mostly clear skies. 30/32 20/22
La Vega Partly cloudy in the mountainous area. 30/33 20/22
Monseñor Nouel Occasional clouds in the highlands. 29/31 20/23
San Cristóbal Scattered clouds. 29/31 20/22
Samaná Increasing passing showers. 30/33 19/21
Monte Cristi Increasing clouds with showers and possible thundershowers. 31/34 21/23
Azua Scattered clouds and hot conditions. 31/33 16/21
San Juan Partial clouds in the mountain area. 30/32 18/20
Barahona Scattered clouds and hot wind chill. 31/33 20/22
La Altagracia Warm conditions. Scattered clouds. 31/33 20/22