The National Aquarium of Dominican Republic gradually loses its role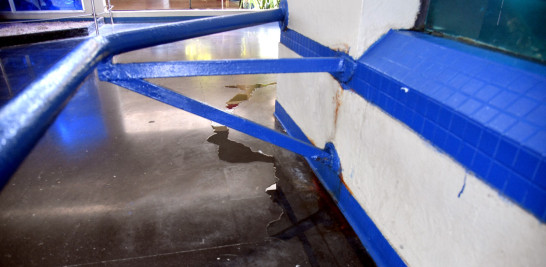 Santo Domingo.- The National Aquarium is an institution dedicated to the protection and conservation of marine biodiversity in the Dominican Republic. Its purpose is to show aquatic species in a wide, hygienic, and comfortable manner, for educational, scientific, cultural, and recreational purposes. However, a recent tour conducted by a Listín Diario team concluded that the aquarium is in progressive deterioration, which could lead to its definitive closure in the future. The advanced deterioration of the National Aquarium has led to complaints from visitors who are disappointed by the lack of aquatic species, broken exhibits, leaky ceilings, rusty iron, and lack of lighting and personnel.
Visitors expressed their disappointment, turning what should have been an aquatic, diverse, and fun experience into a bitter one. They complained about the lack of personnel to guide them and explain the exhibits. The few signs available were not sufficient for visitors who couldn't read or had young children. The only personnel available were young students who were fulfilling their social work program requirements. Another complaint was the "fun area" on the far right of the aquarium, which collected damaged games and swings that posed a danger to children.
After 32 years of its foundation, the National Aquarium is not an option for tourists, according to visitors like Antonio Echeverría and Williams Bickers. Echeverría believes that the aquarium does not do justice to the country's marine diversity, and visitors should spend at least 40 minutes learning about species, not just 10 minutes. Bickers did not recommend the aquarium and expressed his surprise that there were no seals, dolphins, or other relevant species of the sea.
According to the public payroll of the State, the National Aquarium has a budget of RD09, 440,625.00 for 2023, divided into RD$73,000,000.00 of government financing and RD$36,440,625.00 per visitor entrance. Despite this funding, the aquarium's condition remains poor. The authorities need to pay attention to the National Aquarium's progressive deterioration and take appropriate measures to improve the institution's condition to fulfill its purpose.