Abinader warns he will be tougher with transparency at election time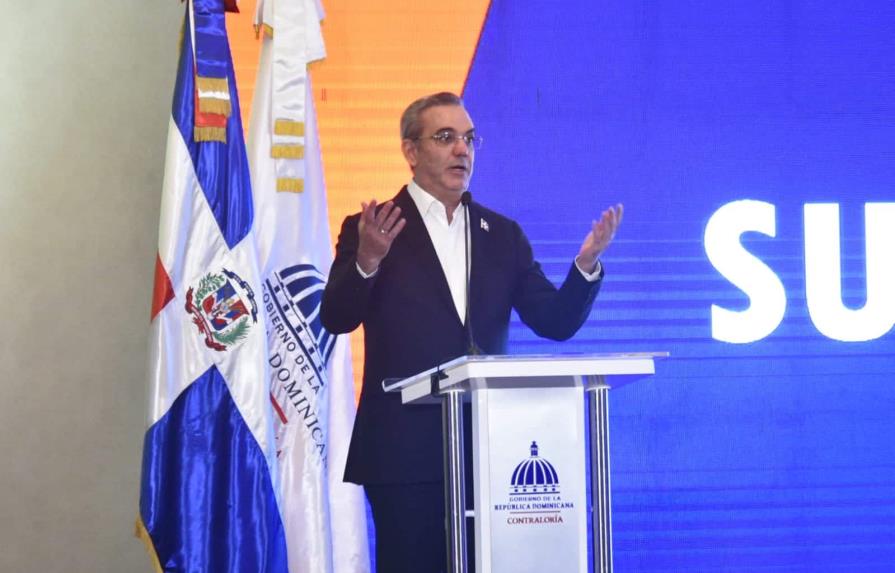 Santo Domingo.- President Luis Abinader emphasized his government's commitment to transparency during the electoral process at the launch of the Single Payment Management System (Sugep) and the Internal Control Index (ICI) by the Comptroller General of the Republic. He stated that his administration will not be more flexible in compliance with transparency compared to the previous government during the electoral campaign. Abinader stressed that transparency, ethics, and honesty are non-negotiable for his government.
President Abinader emphasized the return of the comptroller's office to its original function of control and prevention as an internal government agency. He supported the Sugep and ICI systems, which allow state institutions to automate and expedite processes related to contract registration, payment orders, and internal control. Comptroller Felix Santana Garcia highlighted the impact of the comptroller's investigations, leading to savings of over RD$2,000 million for the state.
The Sugep system enables real-time monitoring of payment order proposals, reducing the processing time from three days to one day. It also facilitates interconnection with other government agencies, enhancing internal control and verification of contracts, fund releases, and purchase orders. The ICI serves as a metric to assess compliance with internal control regulations and promotes the execution of internal controls in state institutions.
Overall, these initiatives aim to strengthen transparency, control, and audits in the public administration, ensuring a higher level of compliance during the electoral process under President Abinader's administration.