The DGM reinforces personnel in Migration Interdiction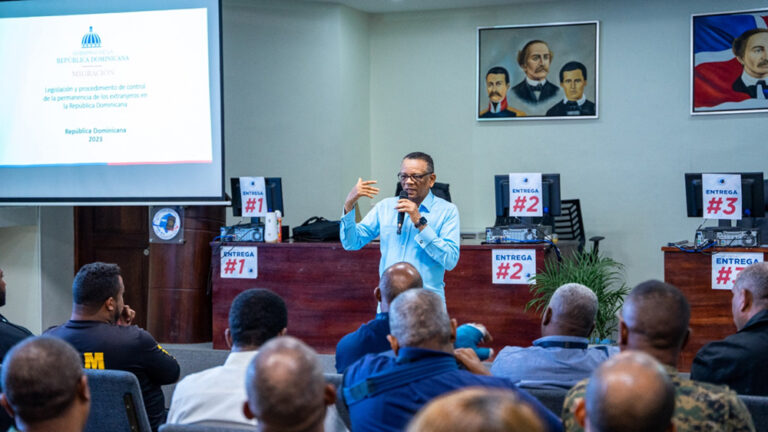 The General Directorate of Migration (DGM) has taken measures to strengthen the Immigration Interdiction personnel and expand their coverage throughout the country. Director of Migration, Venancio Alcántara, announced through a press release that reinforcement is being deployed in the National District and in border provinces such as Dajabón, Pedernales, Elías Piña, and Independencia to combat the illegal entry of foreigners.
To support these efforts, the institution has recently acquired two fleets of vehicles, which are now in operation. The vehicles will enhance the conditions for detainees awaiting deportation and facilitate the work of the agents. Among the newly purchased vehicles are 20 special trucks specifically designed for the detention and transportation of undocumented immigrants during nationwide operations.
Additionally, the institution now possesses 10 brand-new vans dedicated to security and advanced preparation for the deportation of undocumented foreigners detained within the country. Alcántara assured that the progressive improvements within the institution will lead to greater efficiency and improved outcomes in addressing the issue of illegal entry of foreigners into the Dominican Republic.
These provisions were established during a meeting with provincial and departmental deputy directors, along with other officials of the institution. The participants were also briefed on the "Legislation and Control Procedure of the Permanence of Foreigners in the Dominican Republic." The meeting aimed to enhance understanding and implementation of the legal framework pertaining to the presence of foreigners in the country.