Notorious criminal Ñify captured by National Police: Gang dismantled and weapons seized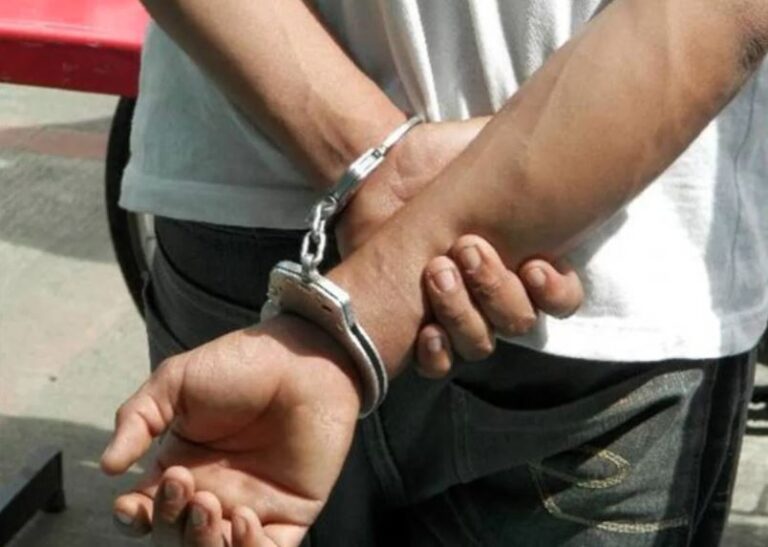 Santiago.- The National Police announced the capture of the notorious criminal Edwin Antonio Infante de León, also known as Ñify, who has a long criminal history. He was apprehended during continuous monitoring by investigative agents. Another criminal, Wilfri Alexander Rosario Bonilla, known as Bubuta, was killed in a confrontation with the police, and another known criminal called Seventy was apprehended.
Ñify is believed to be responsible for several recent homicide cases. One of them involved the death of Enmanuel De Jesús Brito, alias Manuel, who was shot while trying to prevent an assault in the San Antonio sector of the Cienfuegos neighborhood on December 26, 2022. He was also wanted for his involvement in the death of Francisco Carlos Heke Toribio during a robbery on January 5 of this year.
Ñify had multiple arrest warrants against him for homicide, aggravated robbery, and criminal association. The police seized a 9mm caliber Pistol P80 with its charger and three cartridges at the time of his arrest.
In addition to Ñify, the police also dismantled a gang of ten individuals who were associated with him. Among the gang members were Luis Alvarinco, who also has a criminal record, and Nicolas de Jesús Almonte, who was found in possession of a Browning 9mm pistol with its charger.
The gang members were apprehended while traveling on motorcycles along the Luperón-Puerto Plata highway. The police also confiscated several motorcycles, including four Super Gato brands, a Suzuki, Turano, and Tauro, of different colors, as well as multiple cell phones.
The detainees and the seized items will be handed over to the justice system for further legal proceedings.