Political class sympathizes with Abel Martínez for the death of his mother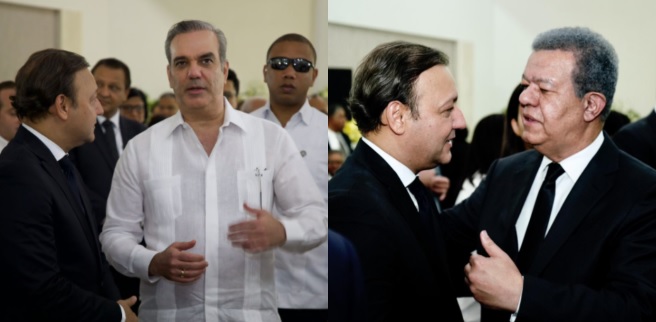 Santo Domingo.- Dominican political figures came together to express their solidarity with Santiago's mayor, Abel Martínez, following the death of his mother, Mélida Durán. President Luis Abinader personally visited the Fuente de Luz Memorial Park to offer his condolences to the Martínez Durán family, accompanied by several ministers and government officials.
Former president Leonel Fernández, who was previously affiliated with Martínez's party, also expressed his condolences, acknowledging the significance of losing a mother, regardless of her age. Fernández remembered Mélida Durán as an educator who held a clear vision of the transformative power of education in the country.
Former Vice President Margarita Cedeño conveyed her sympathy to Abel Martínez, assuring him that his mother's spirit would continue to guide and illuminate his path. Throughout the day, individuals from Dominican society, including leaders from various levels of government, visited the funeral home to pay their respects and offer condolences to Martínez, his deputy Mayobanex Martínez, and other family members.
Mélida Durán passed away on Sunday morning after being hospitalized for several days at the Santiago Metropolitan Hospital (HOMS) due to health complications. Her death has united the political class in expressing support for the grieving mayor and his family.