Arajet becomes the official airline of the 2023 HEAT Latin Music Awards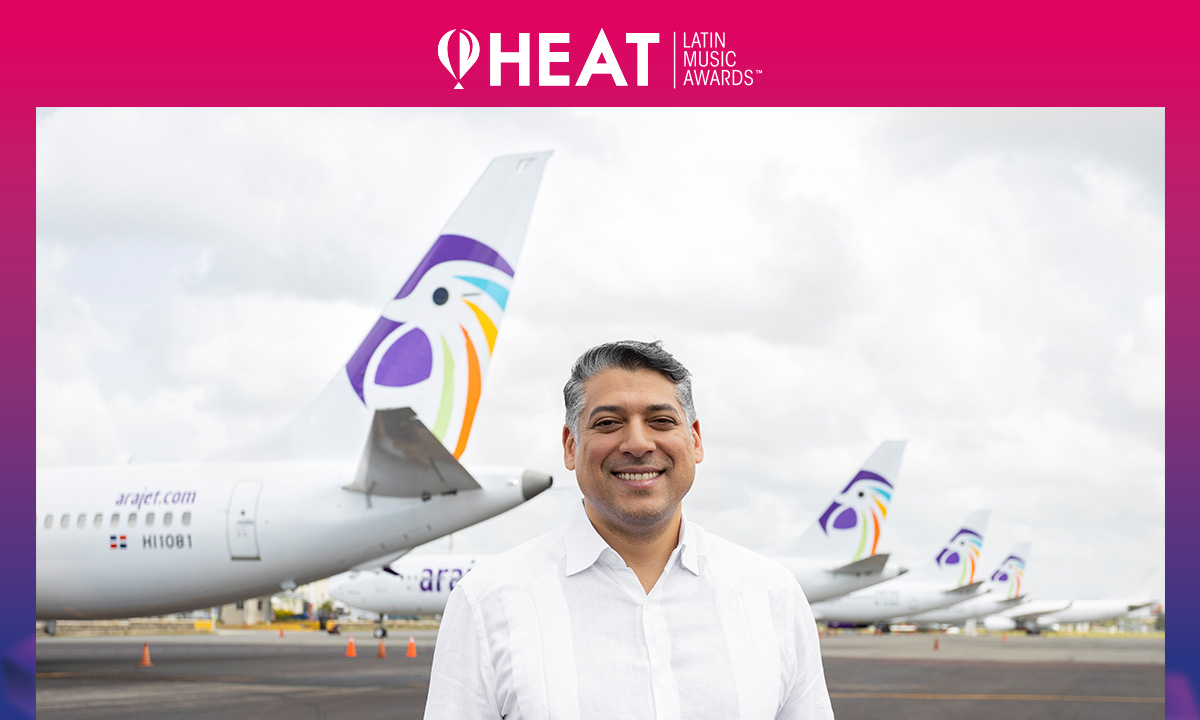 La Altagracia.- Arajet has been named the official airline for the eighth edition of the HEAT Latin Music Awards, set to take place on June 8 in Cap Cana, Dominican Republic.
Víctor Pacheco Méndez, CEO and founder of Arajet expressed his delight in supporting the organizing team of the prestigious awards. He emphasized the significance of the Dominican Republic hosting such a prominent event in the Latin music industry. As the airline for all Dominicans, Arajet is proud to welcome over 200 international guests from the moment they embark on their journey to the country. Arajet operates in 11 countries and aims to ensure a seamless travel experience for all passengers.
The HEAT Latin Music Awards, in its eighth edition, offers 20 categories that are open to the public. The event will be broadcast live on the LosHeat.Tv platform and the HTV channel. Notably, Arajet joins this platform for the first time, serving as a showcase of Latin talent to a global audience.
Diana Montes, the general director of HEAT Awards and LosHeat.Tv expressed pride in the alliance with Arajet. She highlighted Arajet's role as the airline connecting the Dominican Republic with major cities across the Americas, with a strong presence in the Latin region. This partnership facilitates direct connections and enhances recognition in countries where Arajet operates.
The collaboration between Arajet and the HEAT Latin Music Awards signifies the alignment of two esteemed entities in promoting Latin music and fostering connections within the industry. The awards ceremony promises to be a memorable event, showcasing the best of Latin talent and celebrating the vibrant music culture of the region.