Dominican government and water institutions collaborate to address drought challenges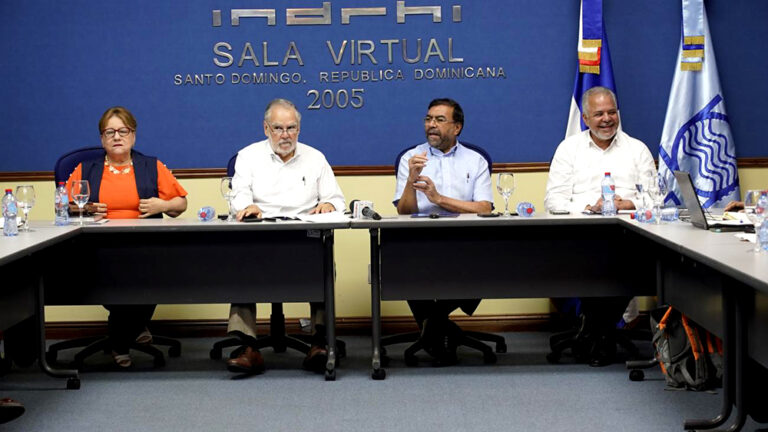 Santo Domingo.- President Luis Abinader has instructed the institutions involved in the Water Cabinet to convene and implement a series of actions to mitigate the effects of the ongoing drought in the country. During the meeting, several measures were decided upon to address the water scarcity issue. This included reducing the outflow of water from reservoirs such as Tavera and Hatillo. The Valdesia dam will continue operating solely to supply the aqueducts in Santo Domingo, San Cristóbal, and Valdesia provinces, with a limitation on its agricultural use and hydroelectric generation.
For aqueducts that rely on the Ulises Francisco Espaillat (UFE) canal, which is supplied by the Tavera dam, it was agreed to construct temporary cofferdams to facilitate water supply. Additionally, there was a consensus to intensify monitoring efforts on the contributions of the basins that feed the reservoirs. This will help project the evolution of water flows in the coming weeks.
The meeting was attended by key officials, including Miguel Ceara Hatton, the head of the Ministry of the Environment and leader of the Water Cabinet, Gloria Ceballos, director of the National Meteorology Office (Onamet), Rafael Salazar, administrator of the Dominican Hydroelectric Generation Company (Egehid), Wellington Arnaud, director of the National Institute of Drinking Water and Sewerage (Inapa), Olmedo Caba, director of the National Institute of Hydraulic Resources (Indrhi), and Andrés Burgos, director of the Santiago Aqueduct and Sewerage Corporation (Coraasan), among others.
Gilberto Reynoso, the executive director of the Water Cabinet, hosted the meeting, which aimed to coordinate efforts and implement immediate actions to address the drought situation.