Sargassum remains a global challenge with no clear solution, says Dominican Environment Minister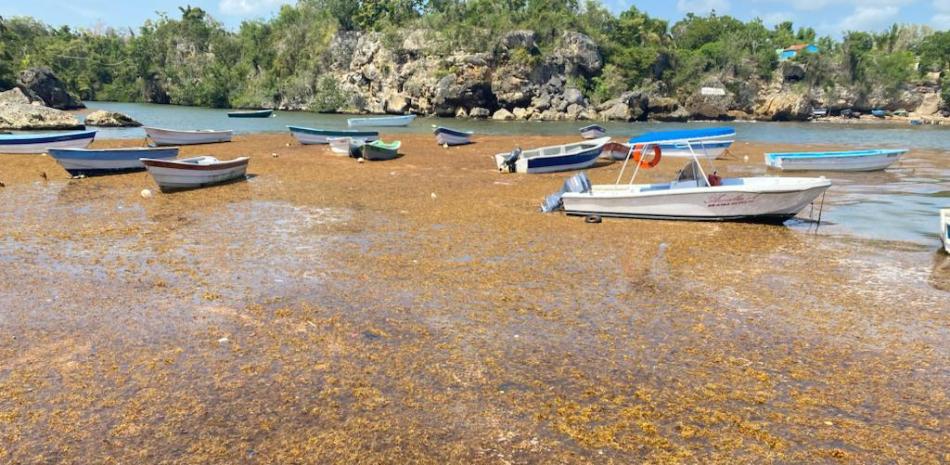 Santo Domingo.- Miguel Ceara Hatton, the Minister of the Environment, revealed that the world is still unsure about how to handle the issue of sargassum, as very little of it is currently being utilized by industries. He estimated that approximately 70 million tons of sargassum are floating in an 8,000-kilometer stretch, entering the Caribbean Sea and its archipelago, with around three million tons reaching the Dominican Republic.
During an interview on the El Día program aired on Telesistema channel 11, Hatton highlighted the efforts being made both within the country and in other nations to address the problem. However, he emphasized that the world lacks a comprehensive solution for sargassum. While some products like shirts, cosmetics, and even a salad have been made from seaweed, the sheer volume of sargassum remains a significant challenge. Hatton also mentioned the formation of a sargassum belt in the South Atlantic.
Sargassum has a considerable impact on various economic activities, particularly tourism. In the case of the Dominican Republic, efforts are being made to dry the seaweed before it decomposes, as its decomposition on the coast leads to odor and the release of toxins.
Addressing other environmental concerns, Hatton mentioned interventions in three specific areas. The Baní Dunes in Peravia province, Los Haitises, and the Sierra de Bahoruco are all being targeted for conservation measures. A month-long intervention is planned for the Dunes, including the construction of permanent booths along the highway to provide constant monitoring. Support will also be sought from the naval base, "La Cardera."
Hatton stressed that immediate attention is being given to these areas, emphasizing the government's commitment to environmental protection as a matter of national security. He noted that the Dominican Republic is particularly vulnerable due to its island nature and is considered one of the most vulnerable countries in the world.