"Winning an award at NASA is a great motivator," say Loyola students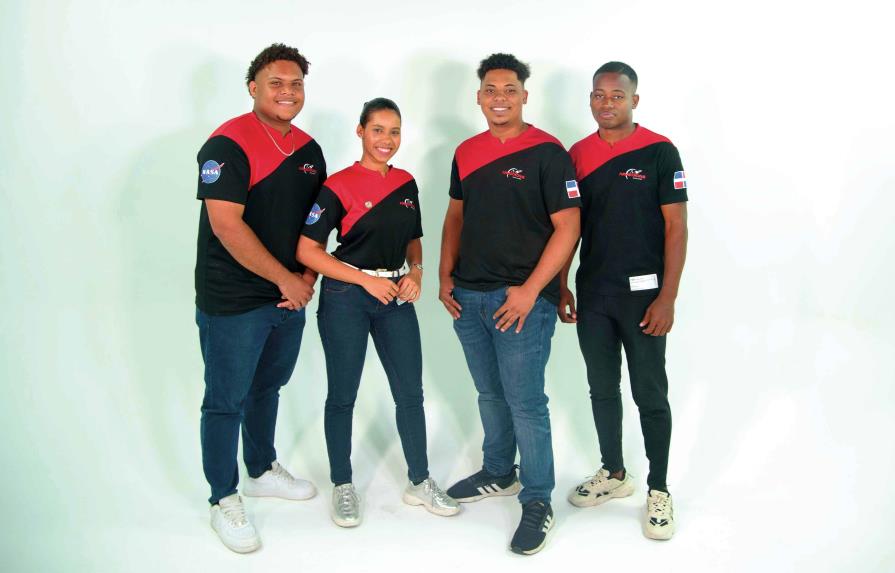 Santo Domingo.- The dedication and sacrifices of a group of young students from the Loyola Specialized Institute of Higher Studies (IEESL) have paid off in the annual National Aeronautics and Space Administration (NASA) contest, the Human Exploration Rover Challenge 2023 (HERC). The students, known as the Armstrond team and hailing from San Cristóbal, won the prestigious Jeff Norris and Joe Sexton Pit Crew Award (Mechanical Crew).
Their remarkable achievement came as a result of their design and construction of a Rover, an aerospace vehicle specifically created to traverse the surface of other planets. Jeilyn Lara, the STEM Manager of the Armstrong team, expressed the importance of applying their ingenious and creative thinking, as well as problem-solving skills, to stand out and secure this significant award at NASA.
Throughout the competition, the team exhibited exceptional leadership, ingenuity, and innovation, garnering recognition for their resilience and unwavering effort. The team consisted of Roman Jáquez (Leader), Jhon Pérez (Co-Leader), Jeilyn Lara (STEM Manager), Ashly Díaz (Security Officer), Anderson Báez (Mechanical Design Manager), Josmerlin Payano (Design Assistant Mechanic), Imer Peñaló (Manufacturing Manager), Nicolás Benzant (Manufacturing Assistant), Samuel Jaramillo (Telemetry Manager), Nathalie Brito (Telemetry Consultant), Alayn Hernández (Team Advisor), and Miguel Edgardo (Manufacturing Consultant), accompanied by their teacher César Edrey Pérez Reyes.
Anderson Báez, the Mechanical Design Manager, emphasized that their Rover's construction began with a design that distinguished them among numerous participants due to its innovative model and telescopic shape. The Armstrond team received sponsorship from the Dominican Telecommunications Institute (Indotel) and the SID Group.
Imer Peñaló, the Manufacturing Manager, explained that the team underwent a nine-month process to build the Rover. During the competition, they competed against students from eight countries, twenty states, and 48 institutions. Their remarkable effort, dedication, and commitment resulted in their well-deserved recognition, marking their inaugural participation in the competition.
Nicolás Benzant, the Manufacturing Assistant, expressed his satisfaction in creating the Rover through immense effort. Starting from a design, which was then evaluated and approved by NASA engineers, they transformed it from paper to reality, achieving success.
The team considers this award a great motivation not only for themselves but also for other young Dominicans aspiring to participate in future international competitions. They are already preparing for next year's competition.
The team chose the name "Armstrond" in honor of Neil Alden Armstrong, the first human to set foot on the Moon. Their human exploration vehicle overcame obstacles and challenges presented in extraterrestrial environments, with a special focus on mobility and energy efficiency. The award not only showcased the team's accomplishments but also highlighted the talent and capabilities of young Dominicans to partake in international competitions, bringing pride to the Dominican Republic and the Loyola Specialized Institute of Higher Studies. NASA's Human Exploration Rover Challenge encourages research and development of new technologies for future manned space missions to other worlds.