Former Mexican congresswoman urges Dominican women to be in politics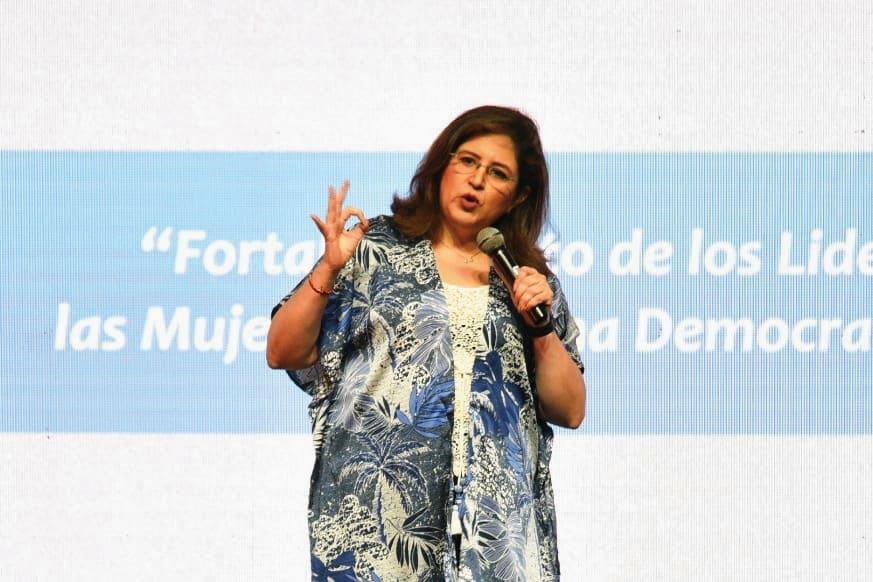 Santo Domingo.- During the II National Summit of Political Women organized by the Central Electoral Board (JCE) in the Dominican Republic, former Mexican deputy Martha Tagle encouraged Dominican women to actively engage in politics as a means to combat marginalization and assert their rights in decision-making roles.
Tagle emphasized that women should not be excluded from politics as everyday decisions are made that directly impact them. She called for the elimination of myths surrounding women's participation in politics, such as the notion that there are no women in politics or that women lack experience in this field. Drawing from her experience in Mexico, Tagle shared the struggles faced in the fight for women's political rights.
The President of the Plenary of the JCE, Román Jáquez Liranzo, and Patricia Lorenzo Paniagua, a member coordinating the Commission for Gender Policies, acknowledged the obstacles faced by Dominican women in politics. They expressed the institution's commitment to fostering a partisan democracy.
The II National Summit of Political Women coincided with the celebration of the 81st anniversary of Dominican women's right to vote, which was granted in 1942. The summit aimed to provide tools and share experiences to strengthen women's leadership in preparation for the upcoming 2024 elections.