COE increases flood alert to 24 provinces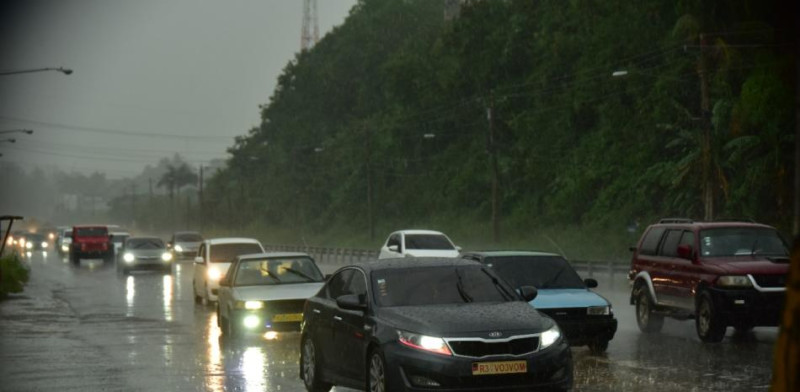 Rainfall in Dominican Republic. Illustrative imageSTOCK PHOTO (LD)
The Center for Operations and Emergencies (COE) increased the yellow alert level to 13 provinces of the country while maintaining the number on green alert at 11 due to the passage of a trough, which is an elongated area of relatively low atmospheric pressure; the opposite of a ridge.
The provinces on yellow alert are Santiago Rodríguez, Santiago, La Vega, Valverde, Sánchez Ramírez, Santo Domingo, María Trinidad Sánchez, Elías Piña, Duarte, Monseñor Nouel, San José de Ocoa, Distrito Nacional and Monte Cristi, especially Martín García, Guayabito and Rincón, Manga, Cruce de Manga.
On the other hand, among the provinces on green alert are Monte Plata, Dajabón, Hermanas Mirabal, Puerto Plata, Espaillat, San Pedro de Macorís, San Juan, Hato Mayor, Azua, El Seibo, and Samaná.
The COE emphasizes that according to the projections of the National Meteorological Office (Onamet), heavy rainfall is expected in these provinces, especially in the National District and Santo Domingo province, and urges the population to remain vigilant.