President Abinader inaugurates modern drinking water treatment plant in Santiago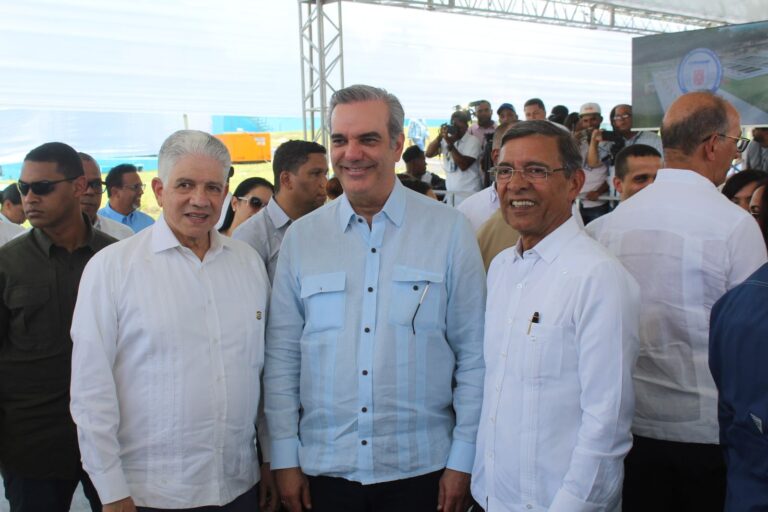 Santiago.- President Luis Abinader officially commissioned the refurbished Noriega II Drinking Water Treatment Plant and other infrastructure projects implemented by the Santiago Aqueduct and Sewerage Corporation (Coraasan), with a total investment of 300 million pesos. Andrés Burgos, the director of Coraasan, highlighted the plant's advanced technology, which will contribute approximately 23 million gallons of water per day to the province's distribution system. This significant addition will reduce the current water deficit to just 7 million gallons.
The rehabilitation of the Noriega II plant, with a capacity of one cubic meter per second, required an investment of 237 million pesos. The plant will have a positive impact on more than 250,000 residents in the municipalities of Licey al Medio, Puñal, Tamboril, and Santiago de los Caballeros. During the inauguration, Burgos described the aqueduct management system as a unique development in the country and expressed gratitude to President Abinader for his support and commitment to infrastructure projects benefiting the people.
President Abinader also visited the SQUARE Santiago mixed-use project, where he inaugurated the Hampton By Hilton Santiago hotel, a commercial area offering long-term stay options, and a public square on Del Sol Street in the city's historic center. The project, developed by Sandy Rodríguez Gutiérrez of Gizeh Constructora and Jochy Blanco of Tabacalera Palma, showcases modern and functional architectural designs, contributing to Santiago's urban growth.
Jochy Blanco emphasized the city's continuous progress and substantial contribution of around 14 percent to the country's Gross Domestic Product. Sandy Rodríguez, director of Gizeh Constructora, praised President Abinader's commitment to Santiago's social, cultural, tourist, and economic development, expressing confidence in the construction sector and the business community's support.
In addition to the infrastructure developments, President Abinader was honored by the Association of Wholesalers in Provisions of Santiago (AMAPROSAN) as they celebrated their 60th anniversary. The association recognized President Abinader's significant contributions to Santiago's growth, development, and sustainability, acknowledging his administration's transformative investments in the province.
During a lunch event, the merchants presented President Abinader with a scroll recognizing his dedication and achievements, highlighting Santiago and the country's remarkable progress under his leadership.