Devastating rains cause bridge collapses and isolation in Jarabacoa: urgent repairs and assistance needed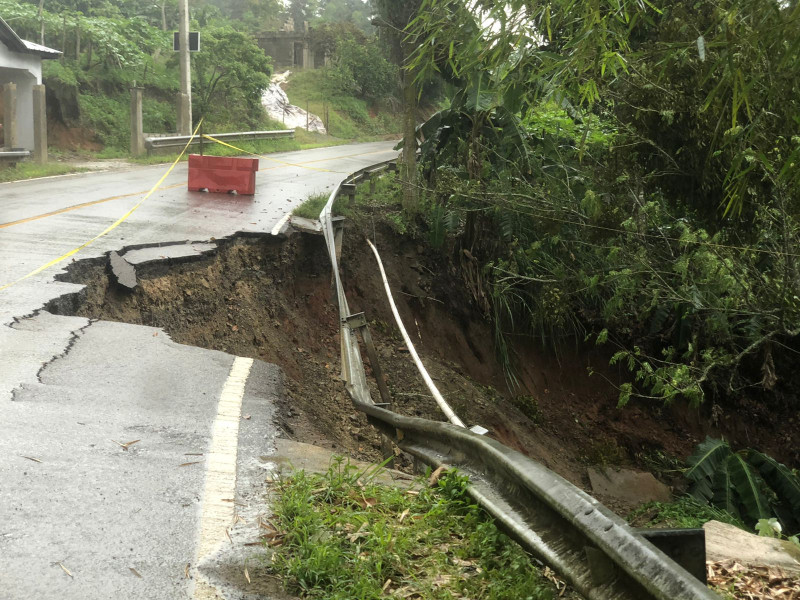 Jarabacoa.- The picturesque municipal district of Manabao in the municipality of Jarabacoa has been severely affected by heavy rainfall, leading to bridge collapses and landslides that have isolated localities from the main road. The Sonador stream, which has been steadily increasing in flow, washed away the bridge connecting the La Cotorra area to the main road. As a result, only pedestrian passage is possible due to the debris and road destruction impeding vehicular traffic.
Other areas such as Boca de los Ríos, La Ciénaga Abajo, and La Costura have also suffered the consequences of the flooding, with mud, debris, and destruction left in their wake. Residents, including Ramón Abreu and Mirito Roa, expressed their disappointment as promises made by authorities from the Ministry of Public Works, the Administrative Ministry of the Presidency, the Social Plan director, and the governor of La Vega to address the affected areas after the last heavy rainfall have yet to be fulfilled.
It is worth noting that the main road connecting Manabao with other provinces has not been paved or repaired for the past five years, exacerbating the difficulties faced by the community. The severe impact of the recent weather events highlights the urgent need for infrastructure improvements and prompt response from the responsible authorities to ensure the safety and connectivity of the affected areas.