Dominican Civil Defense and ESNAGERI enhance emergency response with training program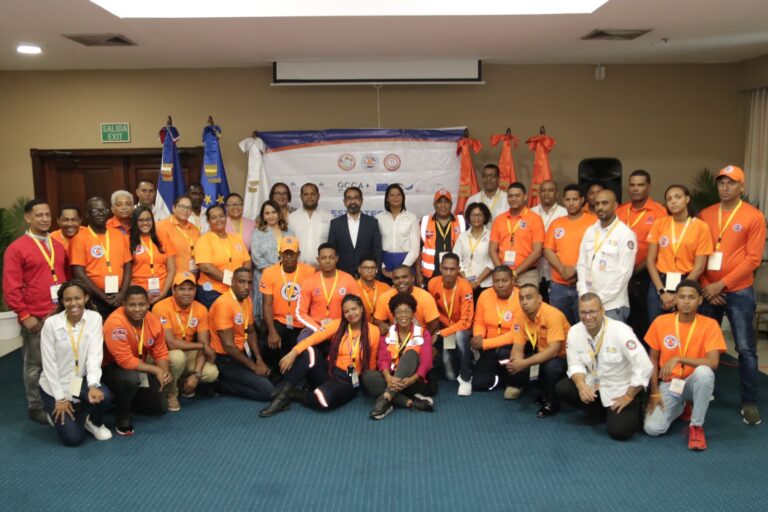 Santo Domingo.- The Dominican Civil Defense and the National School of Risk Management (ESNAGERI) have embarked on a comprehensive training strategy aimed at enhancing the knowledge and skills of their technical staff and volunteers in responding to emergencies and disasters. This training initiative seeks to update and strengthen their capabilities to effectively handle crisis situations.
The training for instructors (CPI) spans five days and involves the participation of technical and professional personnel from Civil Defense who will undergo intensive instruction to elevate their expertise and acquire new tools. The intention is for these trained individuals to subsequently facilitate training sessions at a national level, focusing on the upcoming hurricane season and other emergency scenarios throughout the year.
The opening of the workshop was presided over by Juan Salas, the president of the National Emergency Commission and executive director of Civil Defense. Salas emphasized the importance of these training in increasing preparedness and enhancing the quality of teaching. By improving the skills of the orange volunteers, the aim is to minimize the loss of human life during emergencies. Salas expressed gratitude for the support and cooperation of the European Union in conducting this training initiative.
The training program is financially supported by the European Union through two projects: El Seibo Resiliente and the Strengthening of Risk Management in the Dominican Republic (PROGERI-RD). These projects are executed by the National School of Risk Management of the National Emergency Commission and the Vice Ministry of International Cooperation of the Ministry of Economy, Planning, and Development.
The ultimate goal of this training strategy is to develop a critical mass of technicians and volunteers who will become instructors within ESNAGERI by the end of 2023. This will significantly contribute to enhancing the institutional capacity for providing timely and effective assistance in emergency and disaster situations.