Santo Domingo and other provinces in the Dominican Republic are raised to red alert due to rains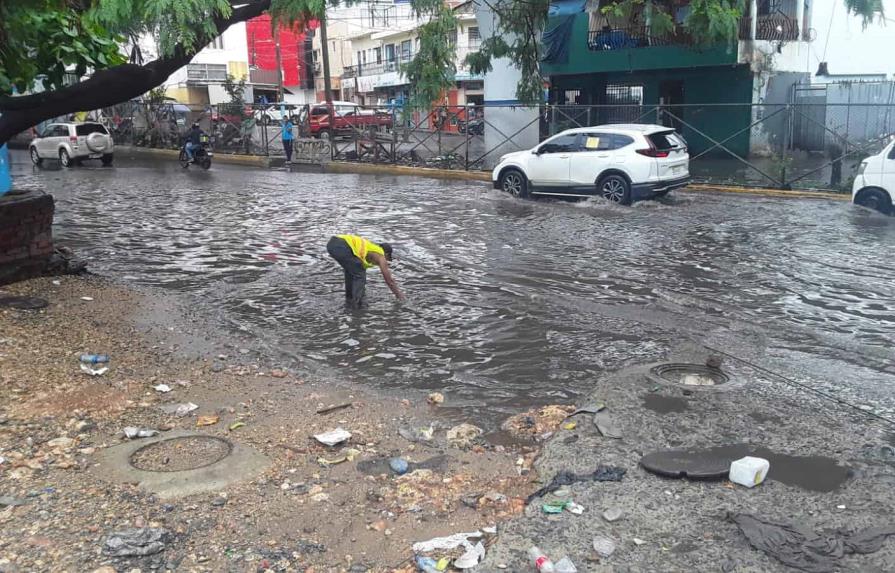 Santo Domingo.- Due to the trough affecting the Dominican Republic, the Emergency Operations Center (COE) has issued a red alert for Greater Santo Domingo and other provinces, as heavy rainfall has caused flooding in the capital and other areas. The COE's 4:00 p.m. bulletin also placed Montecristi and Santiago Rodríguez on red alert, with specific warnings for certain communities in each province.
Yellow alerts have been issued for nine provinces: Elías Piña, Espaillat, Santiago, La Vega, Valverde, Monsignor Nouel, Puerto Plata, Hermanas Mirabal, and Sanchez Ramírez. Seven provinces are under a green alert: María Trinidad Sánchez, Peravia, San Cristóbal, Duarte, San José de Ocoa, El Seibo, and Dajabón.
The National Meteorological Office (Onamet) has forecasted the continuation of heavy downpours, thunderstorms, isolated gusts of wind, and occasional hail in various parts of the country. In the capital, the heavy rains have caused flooding in several areas, making it difficult for vehicles to pass through main avenues such as the 27 de Febrero highway. The Mayor's Office of the National District (ADN) has deployed cleanup crews to clear drains and is urging the population to stay informed about alerts from the authorities.
Interestingly, the recent rainfall has provided relief to water reservoirs that were critically low due to the prolonged drought that affected the Dominican Republic in recent months. The National Institute of Hydraulic Resources (Indrhi) has reported that the water levels in several dams supplying water to aqueducts have increased significantly.