Ministry of Youth supports Dominican Student's Aeronautical Studies abroad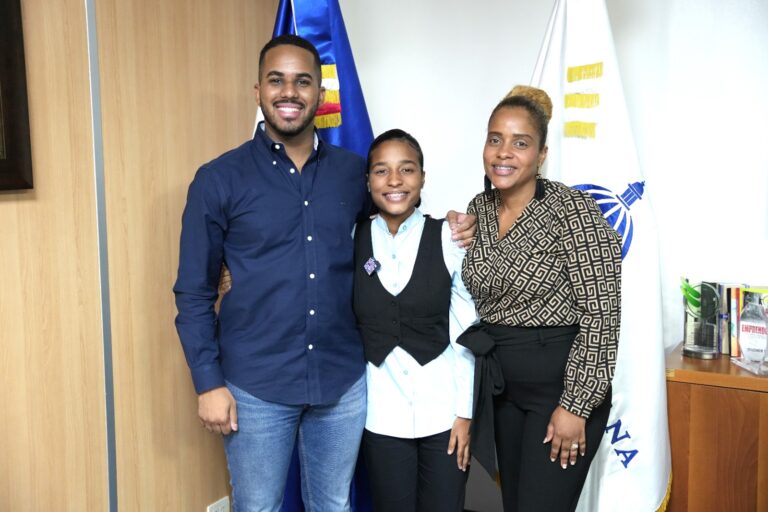 Santo Domingo.- The Ministry of Youth has pledged its support to Rosmairy Díaz, a deserving student who has won an international scholarship to study aeronautical sciences at the Florida Institute of Technology. In a meeting with the Minister of Youth, Feliz García, accompanied by Winston Paulino, Director of the Cabinet, and Deputy Minister Henry Domínguez, Rosmairy and her mother, Patricia Morillo, expressed their gratitude for the ministry's assistance.
Through the Youth Educational Support program, the Ministry of Youth will provide monthly financial support to Rosmairy to cover her expenses while studying abroad. Overwhelmed with emotions, Rosmairy expressed her heartfelt appreciation for the opportunity to pursue her dream and acknowledged the minister's belief in the potential of the youth as the future of the country.
Feliz García assured Rosmairy of the ministry's commitment to continue supporting her throughout her educational journey. She emphasized the importance of striving for excellence and encouraged Rosmairy to give her best in all her endeavors, as it is through such dedication that she will shape her future as a professional.
Expressing her gratitude, Rosmairy recognized the minister's willingness to assist and expressed her determination to make the most of this opportunity. She pledged to continue working hard and fulfill her dreams.
In response, the minister reaffirmed her commitment to supporting young individuals like Rosmairy, emphasizing that she will always contribute her "grain of sand" to help them achieve their goals. The minister commended Rosmairy's accomplishments and expressed pride in witnessing the emergence of dedicated and ambitious young professionals.
The meeting concluded with the minister assuring Rosmairy and her mother that the ministry will do everything possible to assist in making her dreams a reality.