Showers to continue this Saturday; 17 provinces under alert due to a strong wind storm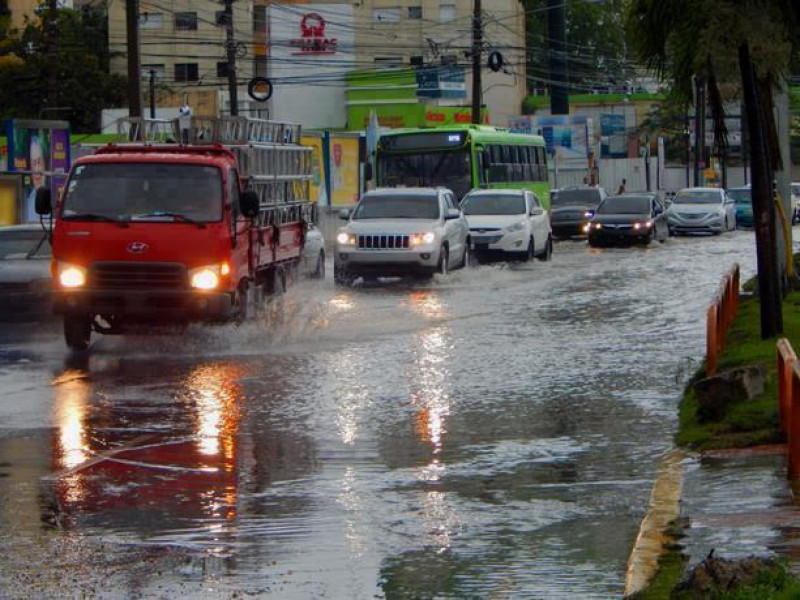 Weather conditions for Saturday continue to be dominated by the effects of a trough over the national territory.
This phenomenon will continue to cause downpours, accompanied by thunderstorms, thunderstorms and wind gusts from the early hours of the day in the provinces of the Caribbean coast.
According to the weather report issued by the National Meteorological Office (Onamet), the rains could extend until after midday in the northeast, northwest, north, Central Cordillera and some border towns.
In this regard, the agency reduced to 17 the number of provinces of the country under alert, preventing possible flooding, landslides and flooding of rivers, streams and creeks.
Onamet maintains under yellow alert Santiago, Elías Piña, , Espaillat, Valverde, Santiago Rodríguez, La Vega, El Gran Santo Domingo, including the National District, Hermanas Mirabal and Monseñor Nouel.
Meanwhile, San Cristóbal, Peravia, Monte Cristi, Dajabón, San José de Ocoa, Azua and San Juan remain under green alert.
The weather alert levels could undergo changes during the course of the weekend, particularly on Sunday, the agency reported.
LOCAL FORECAST
In Greater Santo Domingo, the maximum temperature will oscillate between 29°C and 31°C, while the minimum will remain between 22°C and 24°C.