Luis Abinader congratulates all Dominican mothers who "illuminate with love and tenderness."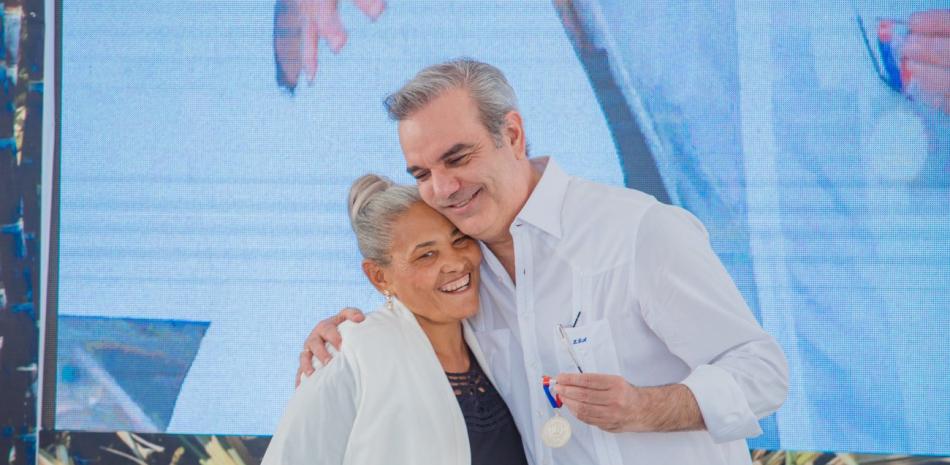 Luis Abinader with a mother at one of the activities he presidesOFFICE SOURCE
Santo Domingo.- President Luis Abinader expressed his congratulations to all Dominican mothers on Sunday after the commemoration of Mother's Day in the Dominican Republic on the last Sunday of May.
Through a tweet, the president congratulated his wife Raquel Arbaje, his mother Sula, and in general, all the citizens who "illuminate with love and who have the fundamental role of forming families."
"On this special day, I want to congratulate my wife Raquel Arbaje, my mother Sula, and all Dominican mothers who illuminate our lives with their love and tenderness. Happy Mother's Day! I thank you for your dedication and your fundamental role in the formation of our families.
Along with the congratulatory message, the head of state published four photos taken at events presided over by the president, where the pleasant interaction with the ladies can be seen, as well as one of them posing in the company of her son.